It's Tax Time again 2017/2018 and as since I'm one of those lazy people who does all the work at the end, instead of keeping up with it as it goes along – the first thing I need to do is update my Allowance calculator spreadsheet. I'm posting a copy of the sheet here for you guys to download because each year more and more crew ask for a copy and I can't remember who's asked for it and who hasn't. This years's ATO Taxation Determination is here.
Note : I've updated the sheet to greatly expand the list of available stations (both OZ and OS); and corrected a few issues that have popped up with initial use.
Note that this article is a follow on from the original article which covers the basics of the relevant legislation – and more importantly, how to use the spreadsheet.
---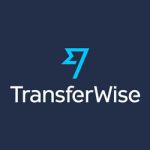 You may have noticed that I've included a TransferWise link on my web site. With my recent redundancy, I am attempting to generate a small, income from my past efforts on Infinidim. I have included a link to create an Account on TransferWise but in the end TransferWise is just a Bank and you can send me money using any normal transactional service that you can send to any bank – via PayPal, bPay or whatever you use, for anyone who may wish to offset some of the time and cost associated with maintaining my content. Many of you have expressed thanks and a willingness to contribute to my efforts towards content, and development and maintenance of the EBA Overtime/Allowance and ATO Allowance Tax calculator. I won't be charging for anything I do or offer to others; but if you feel like throwing a few $$$ towards my efforts – that would be lovely, thanks.
If you wish to send me a monetary contribution and don't wish to use TransferWise, please get in contact with me through LinkedIn or my gMail address (ken.pascoe (AT) gmail.com) for transfer details.
Regards, Ken Pascoe