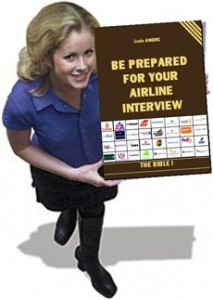 We're now seeing several articles at Flight.org on preparing for your interview when going for that airline job – whether at the bottom or top end of the aviation market. Successfully navigating your way through a chat with the Chief Pilot of a General Aviation company can be just as tricky as presenting yourself well before the multi step process of today's Major Airline selection process.
Two things I have learnt over the past 25 years in Aviation – both of which are generalisations, but pretty reasonable ones.
Pilots are NOT good at interviews;
Interview technique (for the interviewee as much as the interviewer) is a learned skill that very few of us innately have.
At least some of you will argue me on the former; hopefully all of you accept the latter – everyone can benefit from forethought and fore-arming when it comes to an interview.
Why am I adding my two cents on this?
Because in the coming weeks I have an interview for a management position in my Airline – two in fact. Unlike most airline interviews, I have no idea of the terms and conditions of the positions – other than a very broad outline. No specifics on salary or conditions at all. In one case this is pretty much because it seems I've applied for a position that I won't be paid any more for. In the other case, the position is part of a re-shuffle and the exact details haven't been decided yet. My incredulity in attending an interview for a position which no-one will say what the compensation will be is apparently odd – this is situation normal in this company as far as I can tell.
So, what am I doing to prepare?
– I'm researching the job description as detailed internally within the company – not the advertisement provided by HR which is full to overflowing with terms such as "Lead and Manage", "Promote Company Values", "Diagnose Systems", "Build Rapport", "Maintain Standards", "Effect policy change and procedure execution and development" – that last one hopefully in the reverse order. At least when you apply to be a pilot in an airline you have some idea what the job will involve – flying a plane. When it comes to administrative positions, no-one seems to be able to commit to exactly what it is you'll be doing. That's assumed knowledge, at least until you report for the position.
– I researching the BIO's of those I'll be working for. While at least in part based on the "Old Boy" network of Friends and Friends of Friends (and Friends of Friends of …) – the internet comes into play here as well. Just Googling the name of the manager's you'll be working for and with provides detail in many cases. When you already work for a company, especially one with a Crew Portal, company newsletters, etc – there's often a wealth of detail on the corporate web sites about it's employees.
– I'm reviewing Kirsty's interview checklist on Flight.Org
I'll let you know how it goes!