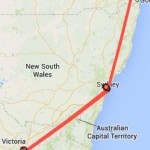 So this week is another exploration of the domestic network with three days in Brisbane; Two days in Sydney; Five meetings; Safety & Emergency Procedures Training (SEP); an inspection of the Simulator Center at Silverwater; Dinner with Shae and Breakfast with Henry. Three sectors, two hotels, one car hire, a number of taxi's and hotel transports. Pretty standard week really.
Except I left my Meds at home Monday morning …
After my "mild cardiac event" in December I'm on a veritable cornucopia (as far as I'm concerned) of medications morning and night. Well, a couple of pills anyway.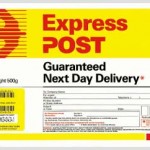 Monday morning commenced with a 4am alarm and I recall downing the morning meds before I drove the hour to Melbourne Airport. Having landed in Brisbane four and a half hours after the wakeup, the first text message was Meg asking me if the pills on the bench were important. Oops – they're the ones I'm supposed to take each morning. Having come away without not only my pills but the spare copy of my prescription – my senior administrative assistant (and master financial control) dispatched them up to me using something called "Platinum Overnight Express". This was sent at lunchtime Monday, after Meg had called the hotel in Brisbane to confirm the delivery address and otherwise tie up all the possible loose ends of what might go wrong. go wrong. go wrong …
Tuesday evening after work I got to the Hotel in Brisbane at about 19:30. I had pre-warned them that morning that I was expecting an important delivery – and I asked about the parcel. After a brief verbal tussle with the desk clerk, he assured me it would be delivered to my room shortly. I was now 12 hours late for the pill popping, but not terribly concerned.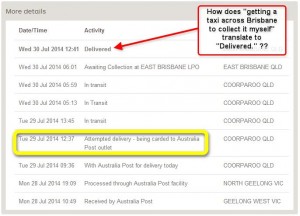 After 30 minutes I eventually confirmed that not only was the parcel not coming up to my room – it had never been delivered. I logged onto Australia Post and sure enough delivery was "attempted" and my all important medical was "carded" somewhere else. Except that having carelessly refused my parcel the hotel didn't even have the card to facilitate me claiming my parcel the next day. My immediate problem however was to secure some replacement meds.
After several Google crawls and phone calls – I was off to a Pharmacy that closed in about 15 minutes. This despite the Hotel Concierges kind offer to call me a Doctor to the hotel who could issue me a new prescription (but not the meds) for the bargain price of $200.
It turns out the pharmacy could issue me three pills based on a scan of my prescription provided by my senior administrative assistant (thanks again, Meg!). Three Pills. Enough to get me to Thursday, but not to Friday and home to Melbourne. Just Three. Don't ask. Clearly these pills have far more potential for wider distribution to the seedier community than the pedestrian use I'd been making of them – taking them.
It also turns out there's a Doctor service in Brisbane who will come to your hotel for a consultation and will bulk bill. But that's another story.
By the next morning, the Australia Post web site was telling me that my parcel had arrived finally at "Brisbane East LPO". They opened at 9am; but they don't start answering the phone until 1pm. Ask me how I know this.
Eventually I got onto them and having confirmed they had my parcel, headed their way with scan of the paperwork Meg had from her dispatch (and again, thanks Meg). All told I would estimate it cost me $90 to achieve the non-delivery of my parcel – not that Australia Post see it that way.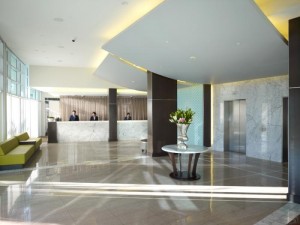 Meanwhile I got onto Australia Post and fought my way through customer complaints/service (not a lot of service there, actually) and got a very logical, clear understanding of what had occurred. I could see now how reasonably the non-delivery of the "Platinum Service" overnight express parcel. At one point the customer service representative tried to convince me that having got the parcel to the "State" (or Queensland) – Australia Post had essentially delivered on their requirements.
In essence, the delivery guy is not allowed to leave his bike and enter the hotel to drop the parcel off. By the same logic, he can't go in and leave a non-delivery card with them either. So they don't. This might be slightly less ludicrous were the staff inside the hotel not about 2 meters away from the entrance where the "bike" would be parked. Literally he could drive his bike to the front door, have the automatic doors open – and call out to the Hotel Staff.
That's what you get for using Australia Post as a Service.