My Nanna Joy (my Father's Mother) passed away on the 11th February, 2013 at the age of 89. She was a grand lady with whom I spent a great deal of time with during my formative years. I was asked to speak at her service – here is what I said.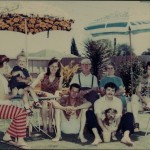 My memories of my early years with Joy are a little fragmented now. I've spent this past week looking at photos and remembering those times. On top being so blessed to have Joy as my grandmother – I was fortunate to spend many weekends and school holidays at the house in Pascoe Vale with Nanna Joy and Poppa Steve. Those times were full of activity and fun, learning and life.
I can't remember a single time in those years or in the years since when Joy wouldn't stop whatever she was doing when you arrived and come over for a hug and kiss hello. It didn't seem to matter how busy she was or what kind of mood she was in – or what kind of mood you were in – you always got a hug and a kiss. And it always came with a smile – and a lot of love. My mum Lorraine once told me she was always grateful for how welcoming Joy was when she starting seeing my Father, and particularly when I came along.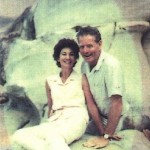 I can believe that because I know when my son Lewis was born, Joy seemed to have spent the entire 9 months knitting and sewing and preparing this enormous box – fifteen kilos as I recall – which arrived by train to my wife Meg in Albury shortly after Lewis was born. It was chock full of knitted clothes and an astonishing array of things for a new born that Joy had clearly laboured over for hours and hours and hours. Meg still has the list of it's contents, which included jumpers and towels and seventeen pairs of booties, amongst many other things. All hand embroidered and decorated as only Joy could do.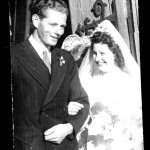 I seem to remember food. Lots of food. Lashings of food. Well prepared and presented – a hallmark of her time as a chef as you have just heard. Quite apart from the meals, there were treats between the meals, tastings from bowls and spoons during preparation, and more. I also remember preparing food with Joy, learning about ingredients, cooking and preparation. I can't remember much of the specifics any more – although the experience of squeezing out the innards of prawns before they were cooked lives on with me and could go partway to explaining the memory block I have in this area.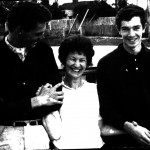 Sometimes on a Saturday night when I was there for a weekend we would head off for a "special meal". While I still remember the taste of sliced fish with vegetables and crispy noodles at the Chung Ong restaurant on Mount Alexander road – my strongest memories from those meals were of Joy talking at length to the waitresses and waiters at the restaurants, getting to know them, proudly introducing me as her "favourite grandson" (I was her only grandson) remembering the details of their lives from visit to visit. Joy's interest in and concern for those around her were very much a part of her makeup. She seemed to be friend and neighbour to just about everyone.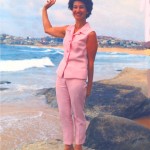 As you've heard, Joy and Steve seem to have been the founders of the family obsession with Table Tennis and certainly the generational indoctrination continued in me. Joy and Steve were playing competition table tennis in their fifties when they taught me as a small boy thirty five years ago, and played for a long time after that.
I always enjoyed the quizzical looks my friends would give me when they asked how I became so good at table tennis, and I told them my grandmother taught me to play. Over the years as I grew taller at one end of the table, Joy perhaps seemed to shrink a little, but that didn't slow down the ball coming back at me.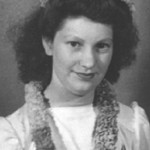 Whether Joy and Steve lead my father Russell and his brother Leigh into table tennis, or it was the other way around is perhaps best left to the mists of time – but they taught my mother Lorraine as well, then my sister Sue and I and I presume others as well. We had a table in Dubai for my family for a while and I taught my kids and my wife Meg to play, and we have a table now in Geelong. It's interesting when I play with my own kids now that often when you're hitting the ball back and forth – it's a time when you can talk to your kids who for some reason no longer seem to want to run off to a computer or a television. Clearly this worked 35 years ago, and it still works today. There's a hint from Joy for all parents. Play Ping Pong with your kids.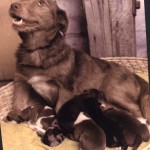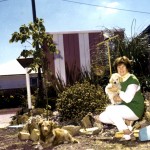 Joy always had a dog – sometimes more than one. A dog to play with, a dog to walk, a dog to feed, a dog to wash, a dog for a young boy to talk to. I never quite realised at the time the role of responsibility Joy was imprinting when she taught me about dogs – but I realise it now. And sometimes – there were puppies too. That was always the best time when Cindy or Samantha had a litter of new puppies to hold.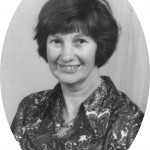 Joy loved flowers, and she loved her garden. I think it's fair to say that as Steve grew the house at Devon Road, Joy grew the garden – although of course they often worked together there, digging and planting. That garden changed and grew again and again and again over the years – much like the house. She would often take you through to show you what she had done – she took great pride and so much pleasure in what grew there. And there were always gnomes and small statues and other odd objects spread throughout, dotting the landscape of her life in the garden, peeking out.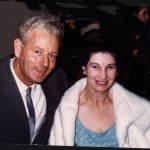 For most of the time I was there, central to the garden was an enormous willow tree. My memory could be failing me but I think I wasn't supposed to climb it, and Joy wasn't particularly convincing in telling me not to. Either that or I climbed it all the time, and she encourage me to do so. To a nine year old boy it was a fantastic tree – tall and spreading with the willow branches reaching out and to the ground like a large umbrella. I'm sure there are lots of photos of that tree somewhere, at least some of them with me up in it.
I learned Photography at Steve and Joys of course. Steve taught me about light, about shutter speeds and film. Joy taught me composition, detail – and beauty. We often headed out on a Saturday afternoon or an evening to take photos of one thing or another. From this time I have inherited a life-long love of photography which I will always be grateful for. Joy was always encouraging and enabling in photography – and actually just about everything else, now that I think of it. She was always interested in what you were doing and her encouragement and enthusiasm and applause were manifest. It was uplifting to be with her.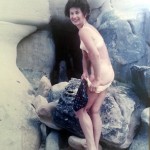 While I learnt to capture light from both my grandparents – I learned the darkroom from Joy. She taught me to develop film and make images in the dark. Sheets of proofs and seven-by-fives and ten-by-eights, right up to the really big prints that would take several minutes of exposure to make. These were always a really big deal – and expensive to get wrong. We would fuss and fidget and test and manoeuvre in the dark room, waiting until that final moment where it looked that everything was right. Then she would hold my hand, press the switch and we'd stand very still and watch the light project onto the paper – almost without breathing – as if hearts beating too fast would disturb the photons.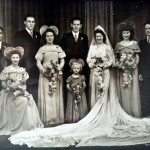 If I have learned attention to detail, learned to focus and to work to perfect – it would seem that came from Joy as well.
I would like to make a special mention of my Mother Lorraine who has looked after Joy over the past few years as her health deteriorated. With her sons away, Joy – such a special person, was looked after by another special person – my Mum. I know Joy loved her visits and appreciated all the help and assistance Mum gave her.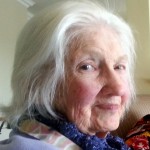 I remember Joy once telling me that she was supposed to be named "Billy Jean" which was fashionable at the time of her birth, but because she was born on her mother's birthday and brought such joy to that day – she was named Joy. I would not have loved her any less – but I'm glad she was Nanna Joy and not Nanna Billy Jean.
She is gone now but she would want us to remember her fondly, eventually without sadness, and to share our memories of her. And most of all to live our lives with love care for others – and joy, as she did.