Here is a collector post where I'll review and update the software I use and recommend on my Android phone. I'm now on my third android phone, through at least 4 major operating system upgrades and a host of minor ones. I use my phone for work and pleasure, to tell me where I'm supposed to be, listen to music, watch movies from my home server, navigate in the car, on the footpath and on the bus/train – and tell me where I parked my car.
– – –      – – –      – – –      – – –      – – –      – – –      – – –      – – –      – – –      – – –      – – –      – – –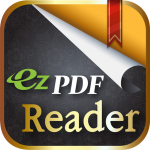 There are no end of PDF readers on Android – including Adobe's Acrobat Reader – but I've found ezPDF reader to be the best. I use it on my phone as well as tablet. I do a LOT of PDF reading. To get an idea of it's capabilities – have a look at the user guide. It uses finger gestures for interaction and includes extensive markup and highlighting features. You can also add bookmarks to PDF documents to expedite navigation of large documents.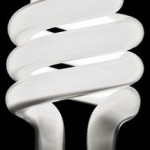 Small but useful, it's handy to be able to turn on the LED light built into your smartphone flash. There are dozens of apps around that do this, but I find TeslaLED to be a good one. It has a strobe feature and the ability to flash Morse code – not something I use everyday … It comes with a widget that you can place on your desktop and flick your LED on and Off.
Swype is one of the most poorly kept secrets on Android. I call it a secret because it's not available on the Android Market – you have to sign up for the beta to get it. That said, it's now coming as the default input keyboard on some Android phones.
The install technique is a little unusual in that it requires you to download an installer, then find and install the installer, which downloads the program, which then installs swype. Got that? Also along the way you have to register for the beta, then enter your details into the downloaded installer downloader.
But oh man is it worth it.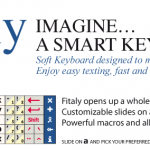 Many years ago, when I was very much into my Crappy Windows Mobile Phone, I used a keyboard called Fitaly. This was back in the days when you punched away at your pda with a plastic pen and typing on it was real bastard. Fitaly was a non-qwerty keyboard which was mathematically designed such that something like 80% of the most common keys were right in the middle of the keyboard. I eventually got myself up to something like 80 words a minute on this thing – it makes you cry when you look at today's iPhone chicken scratch keyboard.
Anyway – since coming to Android I've discovered Swype. Let me say right now – it's not available on iPhone. Did you get that? It's not available on iPhone. Just in case …  IT'S NOT AVAILABLE ON iPHONE. So There. How do I make that blink with WordPress?
Swype is built on the same concept as predictive text input on non-qwerty keyboard mobile phones. Basically instead of chicken scratching your way across the keyboard, you swype your way along, pausing briefly (or not) at the letters you want typed. From the pattern you draw, Swype works out what is the most likely word. If there's only one – it enters it. If there are several but the most likely one is very much the most likely – it enters it. Otherwise you get a list of possibilities, with the most likely being at the top and the default word if you continue swyping.
You can get VERY fast with Swype, and very accurate. I strongly suggest reviewing the tutorials and videos before you get too far into it  – it will save you a lot of frustration and lost productivity. Ask me how I know this.
I've never been one for replacing the standard operating system front end with something custom developed. My experience is that they're at times buggy and often suffer when the operating system itself is updated. I'm not convinced of the productivity improvements claimed and quite frankly if I was buying something for the eye candy value, I'd probably have an Apple device, except perhaps the iPad – what the hell is the story with the tiny little icons with all that space in between them? Hello?
Then I was forced to use ADW Launcher.
I say forced, because the XDA crew decided to make it the default in Cyanogen – which I ran on my Nexus One for eight months or so. And since it was integrated with the operating system itself, I figured it would be plenty stable, which it was.
Then when I upgraded to the Nexus S and was forced to stay with the stock Android 2.3/4 operating system (still haven't worked out how to root it) – I missed ADW so much that I bought it.
Apart from a suite of additional interface settings, I find on the fly manipulation of widgets to be extremely useful. I read about being able to re-size widgets in Honeycomb – I'm doing that now with Gingerbread and ADW. I have an extra column and row of icons on my screen, with everything sized down accordingly and spaced a little tighter. It's an awesome bit of kit.
You won't be using your new shiny smartphone for very long when you come to realise your battery life is crap. Gone are the days when you charge your phone every couple of days and when the battery is starting to look low you know you have until at least that night before you have to charge it.
Between these lovely big bright screens, 'N' wifi, 3g connectivity, GPS, Bluetooth, etc – you need a battery bigger than the phone itself to get a decent life out of it. Just one of the reasons I'm Android is because I can carry a spare battery and throw it in if I need to – try that on an iPhone.
Juice Defender give you Time of Day /  Location / Data throughput / Application aware control of the high consumers of power such as screen/wifi/3g as well as controlling application access and sync. Let me explain.
I'm in the hotel foyer in LA. I pull out my phone and turn it on. Because I've been there before, JD turns on the wifi and logs onto the hotel network. Depending on how long since the last one, Google Sync is started – checking mail, twitter, facebook, etc. Before this completes, I turn my phone off. In my pocket, as the data finishes downloading and the data throughput reduces below a nominated threshold, JD turns off the Wifi.
I leave the hotel. Every 15 minutes or so (you choose), JD turns on the 3g and another sync is activated. JD turns it off again shortly afterwards.
I approach "It's a Grind" the coffee shop I frequent which has free wifi. JD knows where I am (cell towers) and turns on the wifi as I enter the shop. It attempts to log on but the Cafe has changed their password (again). The lack of data throughput is a trigger and JD turns off the Wifi again.
Juice Defender is indeed Ultimate.
Flight board is a really simple concept. Pick an airport, choose departures or arrivals, see the equivalent flight board. As someone who travels all the time this really simple app is excellent and serves me well.
Yes you can Facebook or Twitter about your flight and all of that shite, yes you can shoot a flight over to FlightTrack (slightly more useful). You can access delay data etc. The point is, at any stage during your travel journey, you can look and see if the flight is delayed, if there's a gate assigned, if flights just before or after yours have been cancelled.
I got out of the hardware sales/support business years ago, for good reasons. However I am doomed to support my immediate (and extended) family's computer needs for the foreseeable future, and as such this is easiest accomplished through remote control. I enabled this for years through the paid tool GotoMyPc, but a while ago I finally went free with TeamViewer. It offers all of the functionality I need (Remote control, File transfer, VPN, Chat, etc) and not only has Android support – but has it in a way that is actually usable on a smart phone (something GotoMyPC has yet to do, even badly).
Skype pretty much sucks. That goes for the PC experience as well. I've used a dozen different VOIP solutions over the past 12 years or so, all mostly as a means of avoiding Skype – to make cheap calls also – but mainly to avoid Skype.
Whether it be the bloatware that Skype is on your machine, the restrictive private protocol that offends my open source sensibility, or just the fact that when you agree to install Skype you agree to potentially become a Skype supernode, routing calls to and from people you've never heard of, chewing up your bandwidth, Skype pisses me off.
But there are so many people on Skype, we're now so far beyond the point where I can choose not to use it.
Skype is now beyond early days on Android and it shows. Finally we have Video. It took them long enough (ages after the iPhone). Finally you can also exit Skype and not have it running in the background. It's still a confusing interface for what is essentially a simple need – but it works.  Damn it.
One of the great features of Android is it's flexibility. It's clear from extended use that a great deal of thought went into the development of the back end. And the operating system is a documented open source development which allows apps to take full advantage to deliver a better (educated) user experience.
But it does make things complicated at times. Take volume.
It sounds pretty simple, doesn't it. In fact there's two buttons on the side – volume up, volume down – what could be simpler that. But which volume?
When your phone is ringing – these buttons control (and leave set) ring tone volume. When you're talking with the handset against your head, they control that volume. When you use the speaker phone, they control that volume. When you're listening to music, they control that volume. When you're being told what to do by turn by turn voice navigation, they control that volume. And so on. At last count I was up to 9 different volume settings. If you want overall management of all these volumes – if you want profile management of them depending on where and when you are – how do you manage it all? Volume Ace.
Apart from giving you fine detail control of these volumes – Volume Ace lets you save configurations as pre-sets (Quite, Night, Loud, Meeting etc) controlling both volumes and vibrate, and you can access these presets with two clicks off a widget on the desktop.
Edward Kim has made a fortune out of Car Locator and it's easy to see why. As someone who arrives back from a week away in Sydney/Los Angeles to a large staff car park with no markings whatsoever (goddam I hate Melbourne Airport non-Management) – remembering with my fatigue addled brain where I parked my car is a real hassle.
This little gem lets me press a button when I park; then when I return, I run it again and it leads me to my car. The sonar mode (it "boops" faster and faster as I draw closer) is a little kitch, but you can turn it off.
There's lots of other tricksy bits built in but essentially it does very well what I need it to do – locate my car.
Ok, so the built in gMail app on the Android operating system is awesome. Since Google insist on updating it regularly, there's just no reason whatsoever to look for any alternative. Then there's the built in app for your other POP3, iMap and Exchange mail … therein lies a different story.
So after a short, dissatisfying play with the provided software, I went hunting for something else. I swear it was not my penchant for Dr Who that lead me to settle on K9. It does POP3, iMap, Exchange (although not in a way supported by my company – but that solution is below). It's open source, supports PGP – and most importantly handles multiple e-mail accounts – at last count I'm watching 11 e-mail accounts on my phone – brilliantly – using K9. Push mail, notifications, a breeze. Enjoy.
Ok, first a warning. This app is not your typical $4.99 app – you're up for about AUD $20. The trap with this software is that you get 30 days to evaluate it, after which you've found you can't live without it – and you'll have to pay the $20.
If your company allows exchange sync through their firewall, I recommend this app. Although exchange sync is native to android, I couldn't wear the draconian imposition of a security policy on my phone. Sure – secure the app; but the phone? What if I don't want a full password on my phone, changed regularly, the ability for the company to delete stuff off my phone, etc. Stuff that.
Touchdown does email, calendar, tasks, contacts, global address book, etc. Push notification (or not) etc. Very clean interface, updated regularly.
I should firstly point out that I HATE iTunes. There, that's said.
Winamp is a full circle kind of thing for me. I suspect that I was the last person on earth to actually pay for Winamp just before they started distributing free about 10 years ago. They've since gone Pro, but I never forgave them back then for taking my money and then turning around and making Winamp free. I wrote to them and asked if I could have the current Pro version free, but unfortunately not – the company who sells it now is about three companies down the road since back then. Can't hurt to try.
The reason I've come back to Winamp is that the pro version on my desktop – apart from managing about 2 terra-bytes of music – allows me to sync playlists and artists/albums wirelessly through my home network to my android phone. Did I mention it was wireless? The Winamp player on my Nexus works well and is pretty enough. The lock screen took me a while to figure out and letting it take over my headset occasionally gets me in trouble. But it's wireless. Enough said.
Ok, so you've got to have three things on your phone. Something to do Conversions. Something to do Currency. And a Calculator. I managed to find all three from the same source.
I have to say, there's something seriously cool about these apps. Something mesmerizing. I can't quite put my finger on it. The Conversions and Currency work well enough – the currencies update and you can add your own conversions if you're trying to work not just in Bhat, Pounds and Euro's but also Galactic Credits. They're clean and pretty to look and the the interface is easy to work with.
But the calculator is seriously weird. It has some very cool stuff in it – graphing, solving quadratic equations, fractions, Algebra, you name it. I was once a real maths student with a  real calculator at Uni – a HP48 that I loved and knew backwards. When I came to Android I was pleased to be able to install a HP48 emulator for a while – at least until HandyCalc came along. At some point, I'll learn to use it properly. Then watch me go.