Recently Marty asked me about a new smartphone. Despite trying to fob him off with an iPhone – he went for a Nexus S, the same as I have. The next question was inevitable – what apps was I using. The rest is … a series of blogs.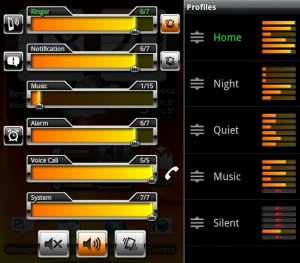 One of the great features of Android is it's flexibility. It's clear from extended use that a great deal of thought went into the development of the back end. And the operating system is a documented open source development which allows apps to take full advantage to deliver a better (educated) user experience.
But it does make things complicated at times.Take volume.
It sounds pretty simple, doesn't it. In fact there's two buttons on the side – volume up, volume down – what could be simpler that. But which volume?
When your phone is ringing – these buttons control (and leave set) ring tone volume. When you're talking with the handset against your head, they control that volume. When you use the speaker phone, they control that volume. When you're listening to music, they control that volume. When you're being told what to do by turn by turn voice navigation, they control that volume. And so on. At last count I was up to 9 different volume settings. If you want overall management of all these volumes – if you want profile management of them depending on where and when you are – how do you manage it all? Volume Ace.
Apart from giving you fine detail control of these volumes – Volume Ace lets you save configurations as pre-sets (Quite, Night, Loud, Meeting etc) controlling both volumes and vibrate, and you can access these presets with two clicks off a widget on the desktop.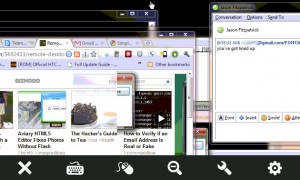 TeamViewer
I got out of the hardware sales/support business years ago, for good reasons. However I am doomed to support my immediate (and extended) family's computer needs for the foreseeable future, and as such this is easiest accomplished through remote control. I enabled this for years through the paid tool GotoMyPc, but a while ago I finally went free with TeamViewer. It offers all of the functionality I need (Remote control, File transfer, VPN, Chat, etc) and not only has Android support – but has it in a way that is actually usable on a smart phone (something GotoMyPC has yet to do, even badly).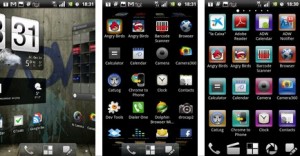 I've never been one for replacing the standard operating system front end with something custom developed. My experience is that they're at times buggy and often suffer when the operating system itself is updated. I'm not convinced of the productivity improvements claimed and quite frankly if I was buying something for the eye candy value, I'd probably have an Apple device, except perhaps the iPad – what the hell is the story with the tiny little icons with all that space in between them? Hello?
Then I was forced to use ADW Launcher.
I say forced, because the XDA crew decided to make it the default in Cyanogen – which I ran on my Nexus One for eight months or so. And since it was integrated with the operating system itself, I figured it would be plenty stable, which it was.
Then when I upgraded to the Nexus S and was forced to stay with the stock Android 2.3/4 operating system (still haven't worked out how to root it) – I missed ADW so much that I bought it.
Apart from a suite of additional interface settings, I find on the fly manipulation of widgets to be extremely useful. I read about being able to re-size widgets in Honeycomb – I'm doing that now with Gingerbread and ADW. I have an extra column and row of icons on my screen, with everything sized down accordingly and spaced a little tighter. It's an awesome bit of kit.