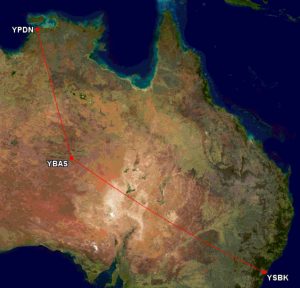 Tonight brings about a parting of the ways and the conclusion of our little Ferry Adventure. VH-SQR is safely in Bankstown even as Jacques, Ronnie and I check into our hotel near Sydney's Kingsford Smith. The aircraft which has carried us (mostly) uncomplainingly and safely across half the world will now go into the Hanger for an avionics upgrade and we suspect some tweaking of at least one of the engines. We also wrote up a host of small, niggly items such as light controls, disintegrating seat/leg support cushions, lights/bulbs and the like that speak to a hard and busy life and a few years of neglect. She'll get the TLC she deserves over the next couple of weeks and no doubt we'll be re-united again late one night on a freight run out of Melbourne northbound during my line training.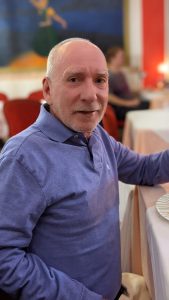 It's also a parting of the ways for us and Ronnie. Owing to COVID Ronnie can't get to enjoy Australia a little – he'll likely be staying his hotel room a few days before jetting off home to the UK, even as Jacques and I head off home tomorrow to 14 days of self isolation. Ronnie – it's been a genuine pleasure – even when the heat and the pace frayed our nerves a little, you were unflappable and always an interesting and competent companion.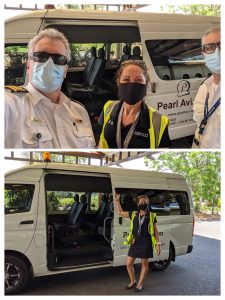 After the doubts of last night, PaulC (and Jessica at Pearl Flight Center Darwin) pulled off a miracle.
I was rudely awakened at 10am this morning (after about 6 hours of broken sleep) to a group chat to the effect that our exemption was approved and we were good to go. Some last minute running around at the hotel to secure some lost items (and some items that were left behind) and we were at the aircraft at 11:00am in the punishing Darwin heat and humidity. For various reasons, Ronnie sat this departure out and so it was up to Jacques and I to get the aircraft going without our hitherto indomitable engineering support (Ronnie) – including loading the bloody tow bar into the hold and securing it safely in place.
If I never see that thing ever again, it will be too soon.
I know Jessica the handling agent couldn't quite understand what the fuss was about with the tow bar. I tried to explain to her that my last aircraft was a 777 and I wasn't rated to spell tow bar, but that didn't seem to help much. I then explained to her that the first time I flew this plane was just over a week ago and that seems to impress (is that the right word?) her a little more.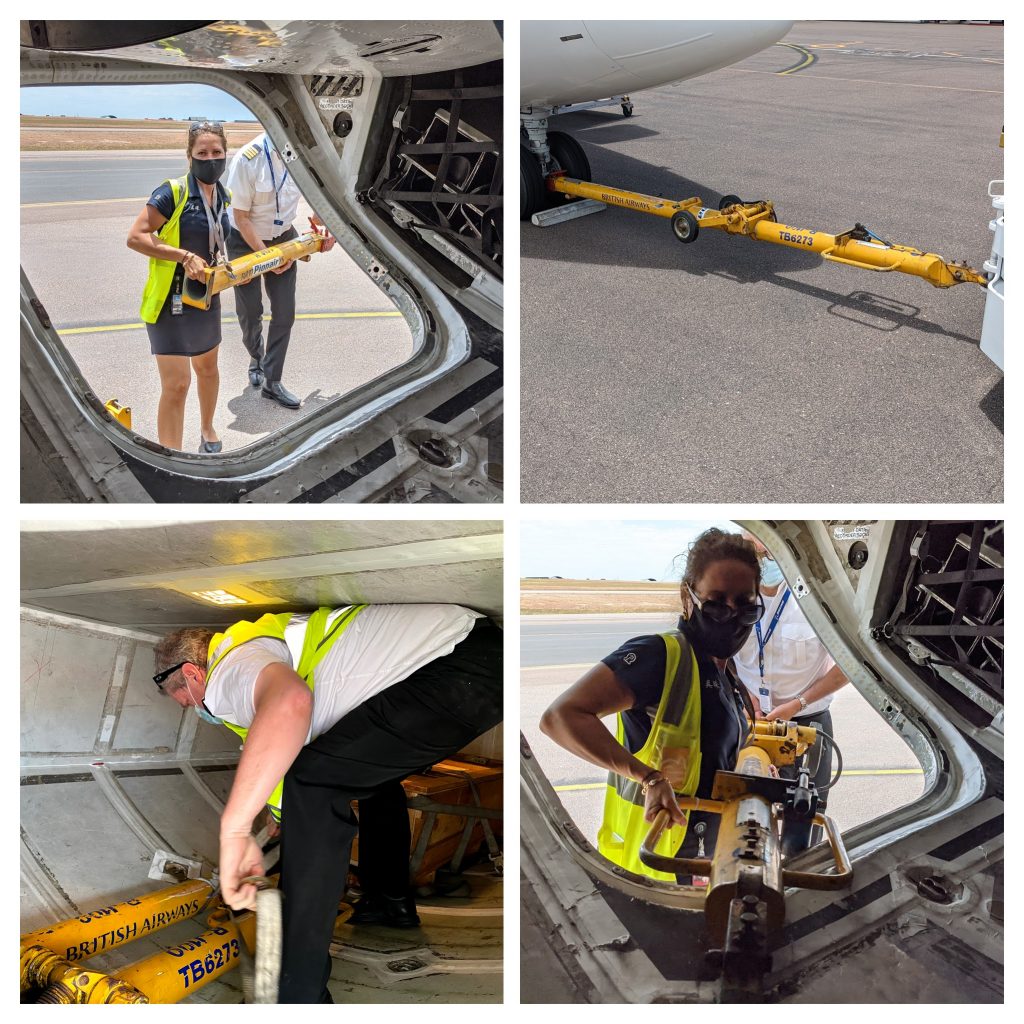 The three of us (Jacques, Jess and I) got it into the rear hold and I volunteered to do the inside work. Prior to this I had done all the inside flight deck work while Jacques ran round and removed all the coverings and port covers, including the engine sleeping bags (as Meg called them). I'm not sure who got the worst of that between Jacques out in the Sun and the miniscule breeze vs myself inside the aircraft sweatbox running checks and completing paperwork, but I'm happy to call it a draw.
At the beginning of this sequence, Jacques got me to power up the hydraulics and open the Air Brake. For those of you new to the BAe146, this is a large set of aerodynamic buckets that you use in the air to increase drag (sort of like spoilers) … and also – and I'm deadly serious about this – at 100 ft on final just when you're benefitting from the stable approach you've sweated to to get the aircraft onto over the previous 1000 feet or so – you reach down and deploy just as you should be landing the plane. When our sim instructor told us to do this we just laughed at him, until we realised he was serious.
Anyway – you open these during ground operations in hot weather, explained Jacques – it promotes cooling. Having deployed them during pre-flight, I sweated through 40 minutes of setup or so, then through the tow bar – before heading round the back of the aircraft to take a look at these beasts of aerodynamics. Jacques came with me and explained that by having them open in hot temperatures, the APU benefitted from greater cooling and was less likely to overheat and shut down. And here I thought he was doing for it me on the flight deck. Ha.
Engine start was proceeded by me discovering I didn't have my phone. Jacques rang it and a few minutes later Jess brought it out of the office to the aircraft and handed it to Ronnie, completely ruining my running discourse with Ronnie who had left tools behind at the hotel. I'm sure none of this will be a surprise to PaulH or StuW after a certain Singapore trip …
Taxi and Departure at Darwin was as always uneventful, with the little jet lifting off halfway down the runway and a climbing turning departure. On the way to the holding point we were given an excellent view of Singaporean Air Force F15's. no doubt parked for an exercise. The view as we flew north and then circled around Darwin was nothing short of spectacular. Being the Pilot Flying I had no time for photos, but trust me – it was awesome.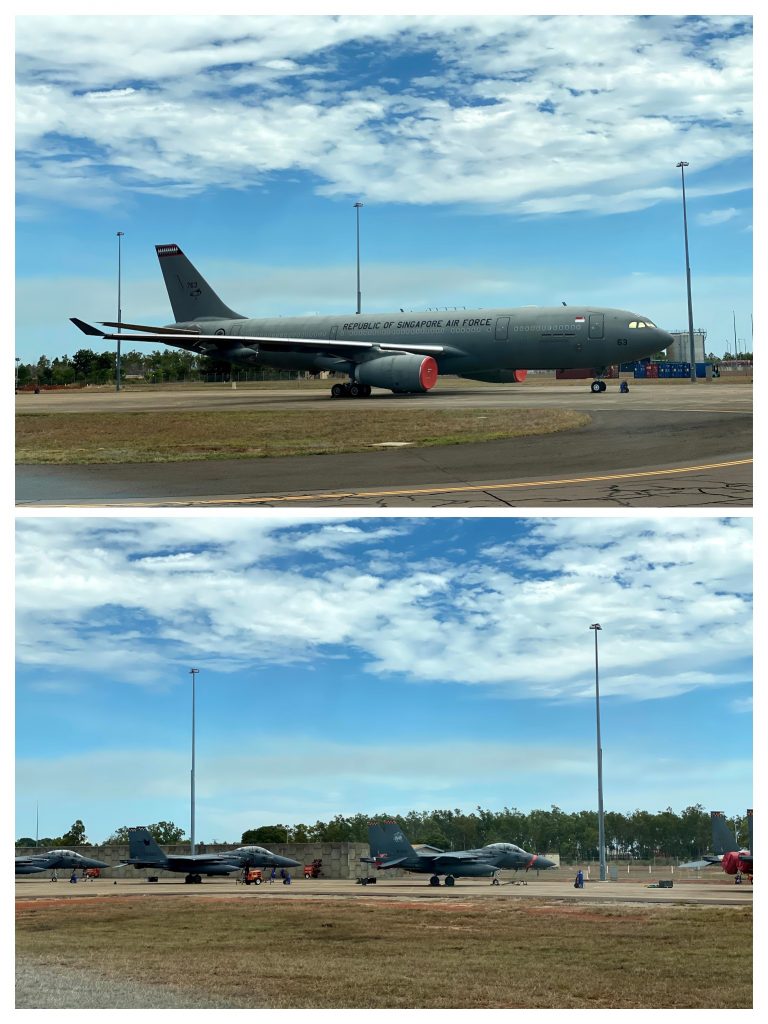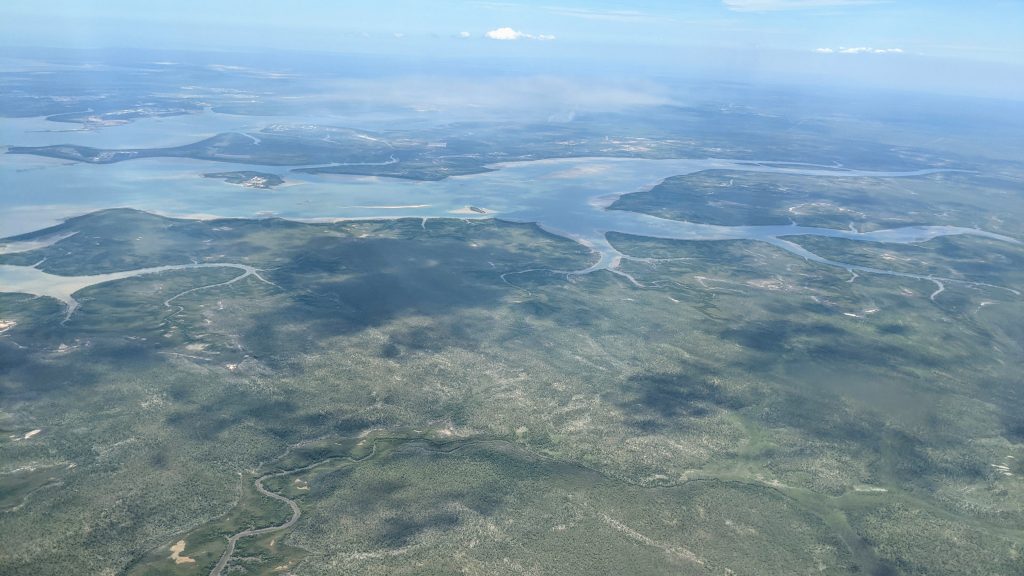 Two hours down to Alice and having briefed for the RNAV approach, we were of course directed straight to the field to join down wind for a visual circuit. My first visual circuit was like my first RNAV – rough but achieving the result with the gentle sheppard-ing of Jacques. Another reasonable landing (I think) – now that I've found where the ground is. Taxi is still a work in progress – basically I'm now trying to actively taxi it like an Aero Commander rather than a 777 – but improving.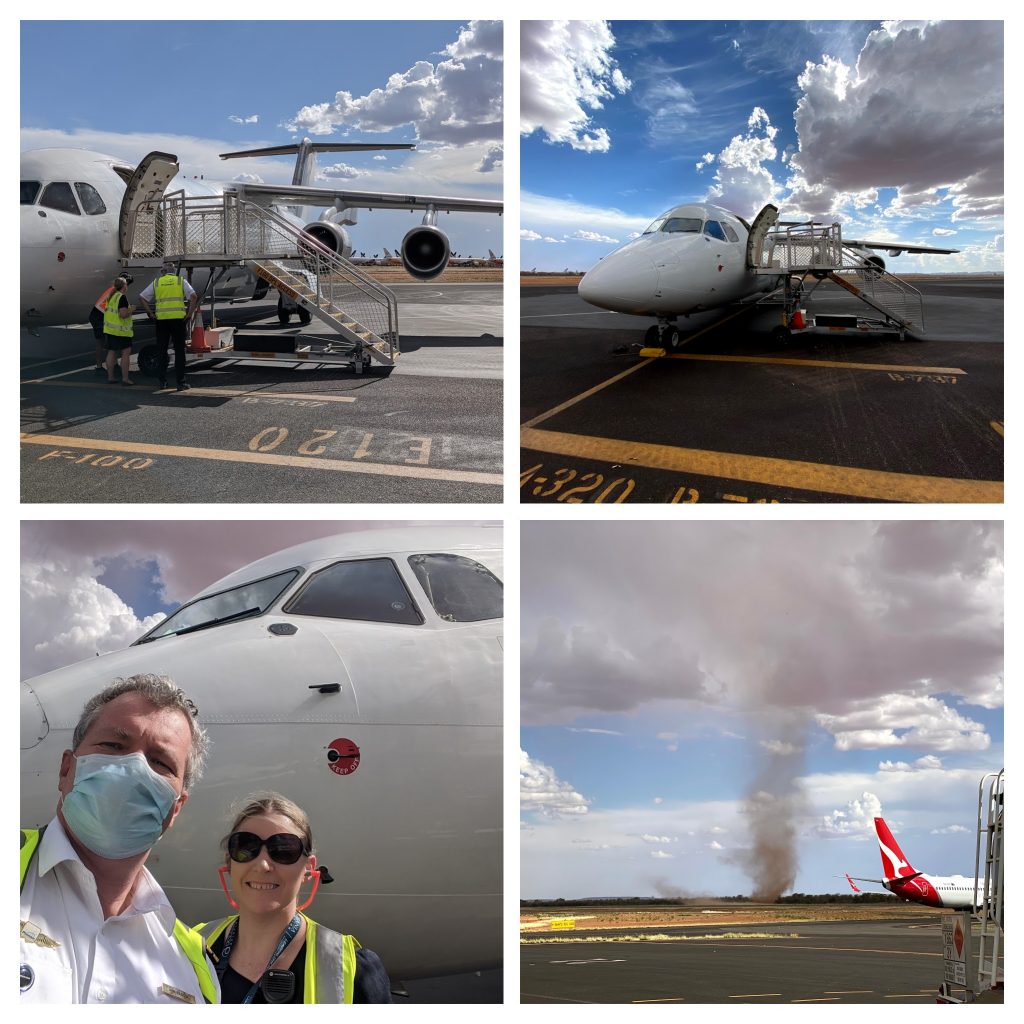 As we worked to turn the aircraft quickly, we were treated to a display of parked aircraft from what seemed like all the world's airlines; a ripping 40 degree (but dry) heat, a series of Willy-Willy's – and then finally, a front of thunderstorms that approached the airport just as we were nearly ready to go.
We had a minor catering issue ex Darwin with food that we felt would require heating – but PaulC had called ahead and the team in Alice rolled onto the aircraft at least 8 giants from Subway. That was gratefully stored away for cruise. No Mystery-Meat this time, just chicken.
During taxi it started raining moderately and we watched a King Air precede us as we then entered and backtracked the runway. Since this was the departure direction we used the radar to probe out to 80 miles or so and noted several major returns that would need to be avoided once we got going. We then turned to line up and assess the flight path for weather. It was clear that a small collection of returns were around the airport. The base was very high but the moderate rain continued. We commenced the roll in the rain and took off, turning right after departure to avoid  the worst of the weather. We then tracked out visually around the cells until we were finally able to establish our track southbound out of Alice.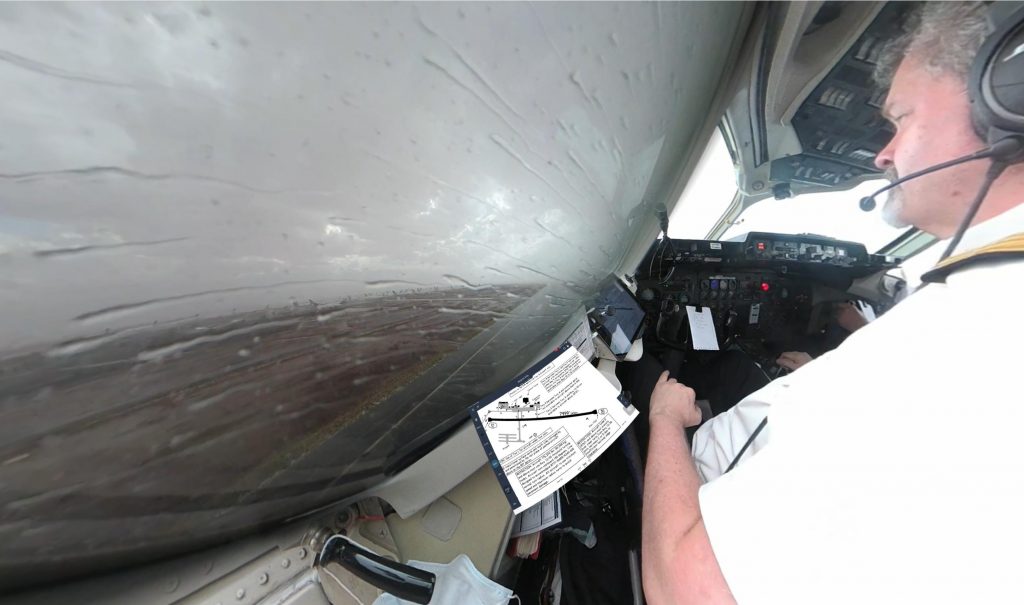 The next 90 minutes of so was perhaps the worst weather we have been forced to negotiate on our entire journey. Being at FL270 (non RVSM) makes a real difference to someone used to being up at FL330 and higher to avoid. Jacques bobbed and weaved his way with expertise both visually and avoiding the worst of the returns. Ronnie kept watch from the jump seat and prompted us to identify for him the Good Clouds from the Bad Ones.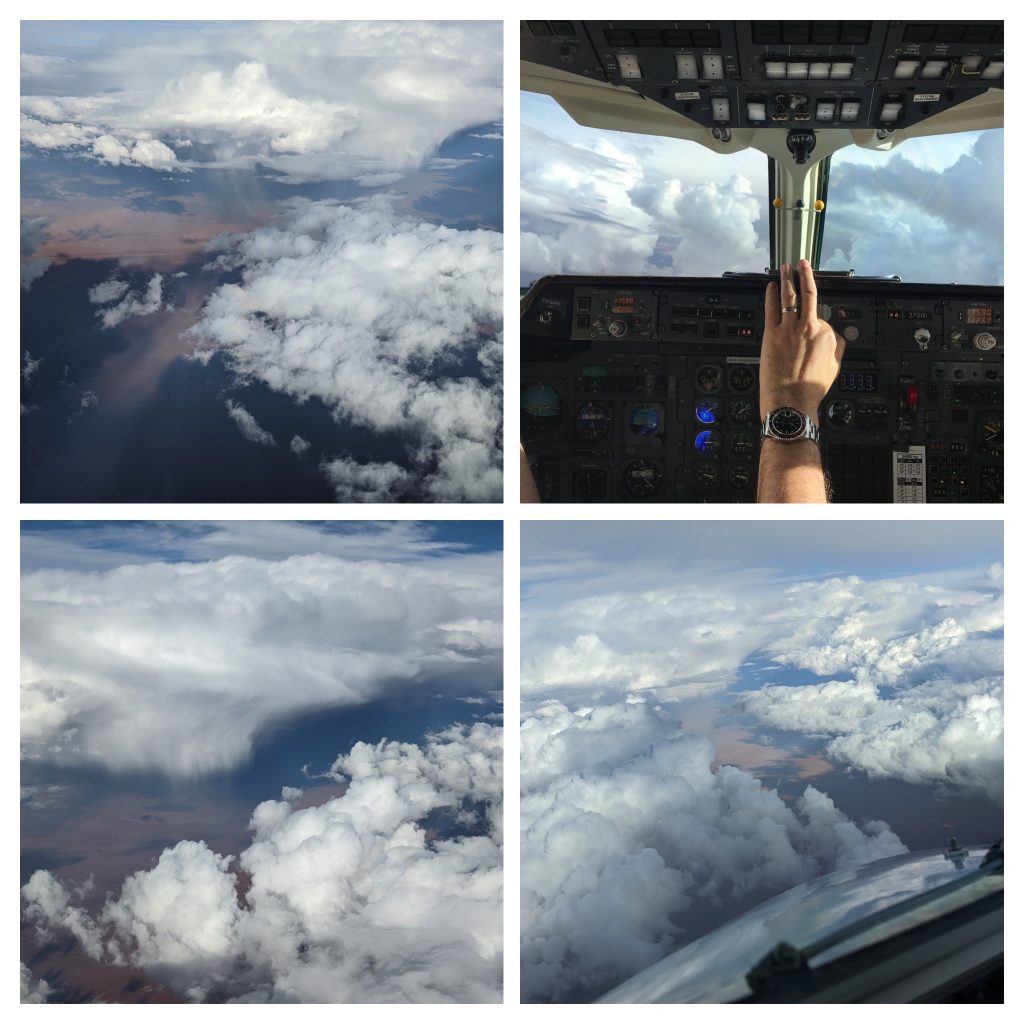 The visual impact of these massive mountains of cloud – some of which were reported towering up to 45,000 ft – against the stark red dessert and the grey rainfall that often didn't reach the ground – was amazing.
But eventually we cleared the line of storms that were sweeping across NT South and watched the sun set off to our right as we flew over Parkes. This photo here entirely fails to capture the uniqueness of Parkes that is home to The Dish and the second best Elvis museum in Australia.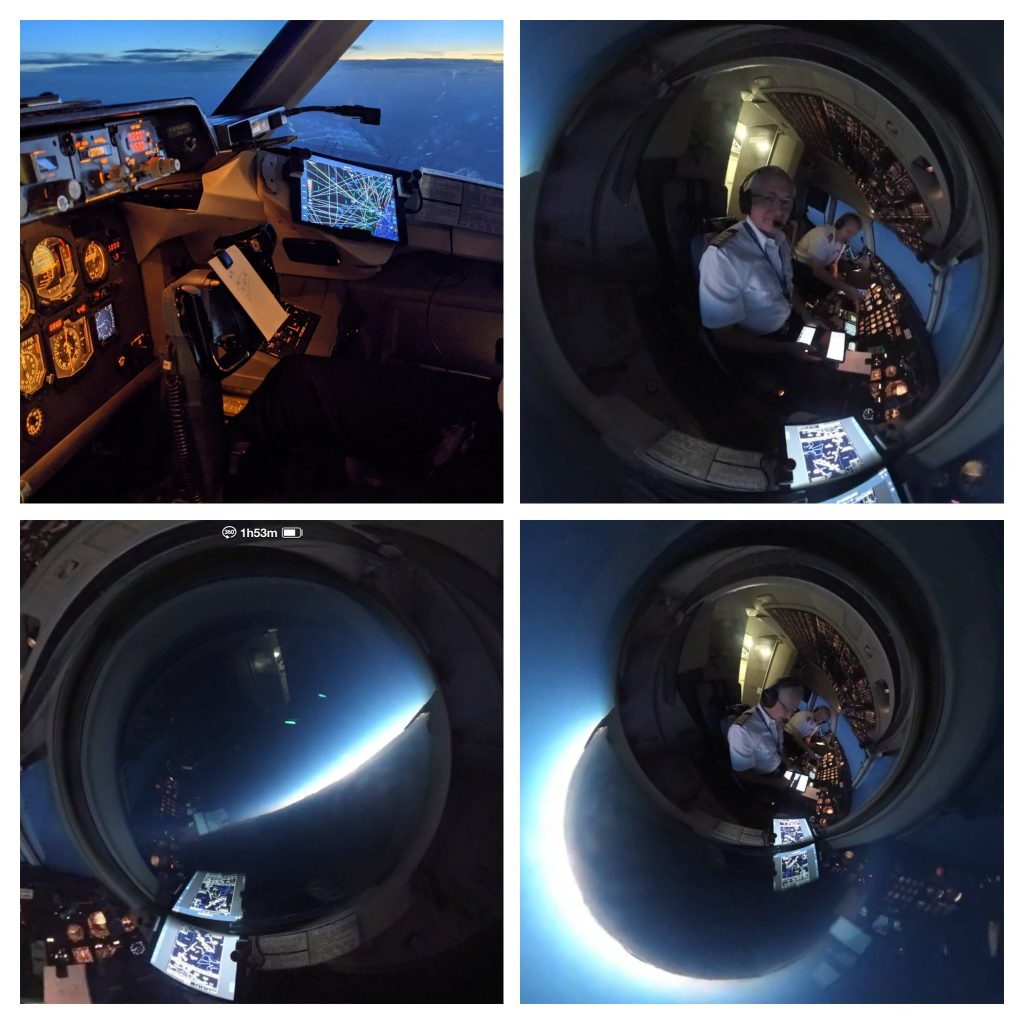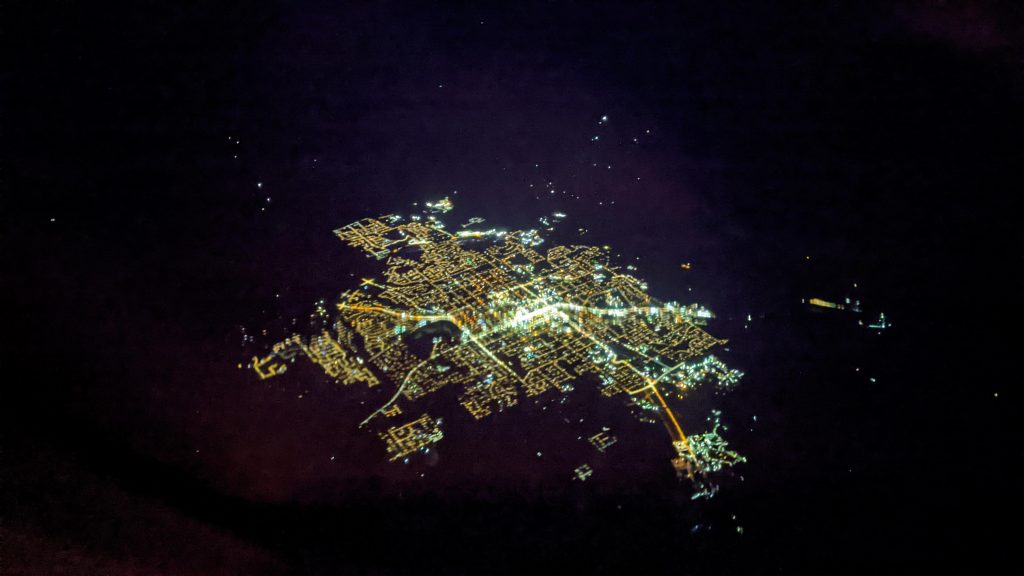 We flew on through the night and eventually descended into Sydney. Bankstown was shut by this time so there were the usual few tense minutes (for me at least) managing the transition from controlled to un-controlled airspace and negotiating with other traffic in the circuit at Bankstown to slot the SQuiRrel into the airport.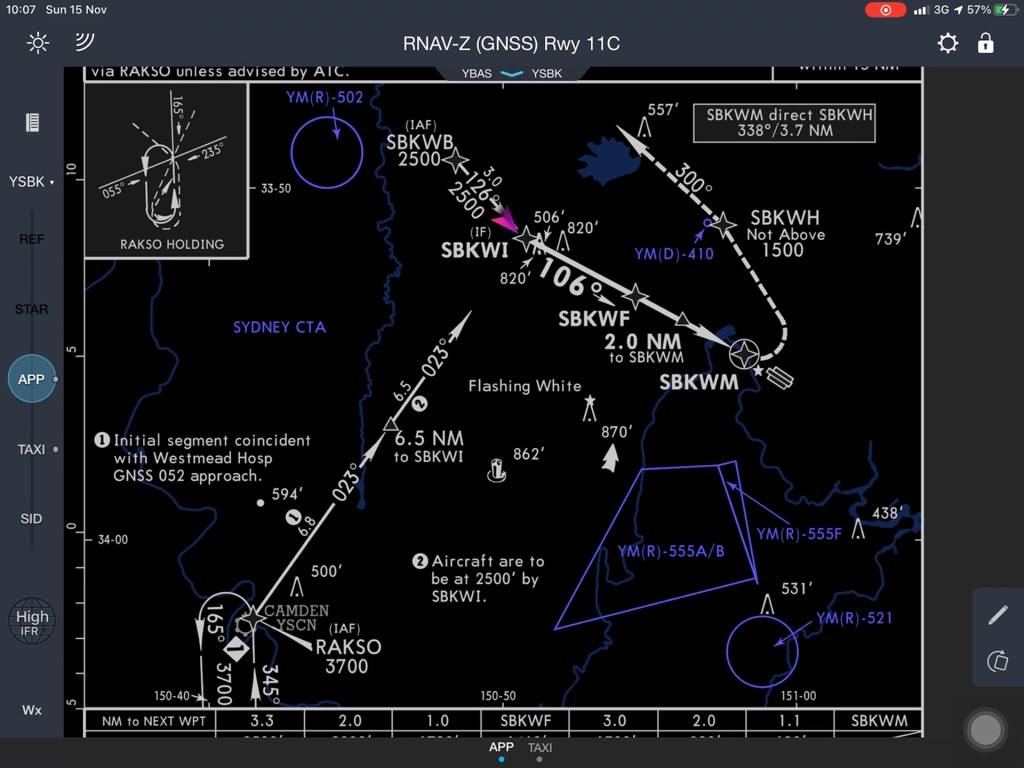 Bankstown is pretty short for the BAe146 and Jacques guided the aircraft expertly down to a good landing (of course after the air brake deployment at 100 ft) with pretty much instantaneous manual deployment of the Lift Spoilers to gain maximum effect from the wheel braking, the most intense braking I've yet to see in this aircraft, and we exited off the taxi way to park in front of the Hanger. Operation into this airport is reserved for a select set of approved Captains and I'm personally looking forward to not being qualified for it until I have some decent time in the aircraft.
We were met by George who guided us in expertly across the dark tarmac area, and proceeded to run around and secure the aircraft for the night while we dealt with the ever-present burden of the paperwork that comes after someone commits the sin of Aviation.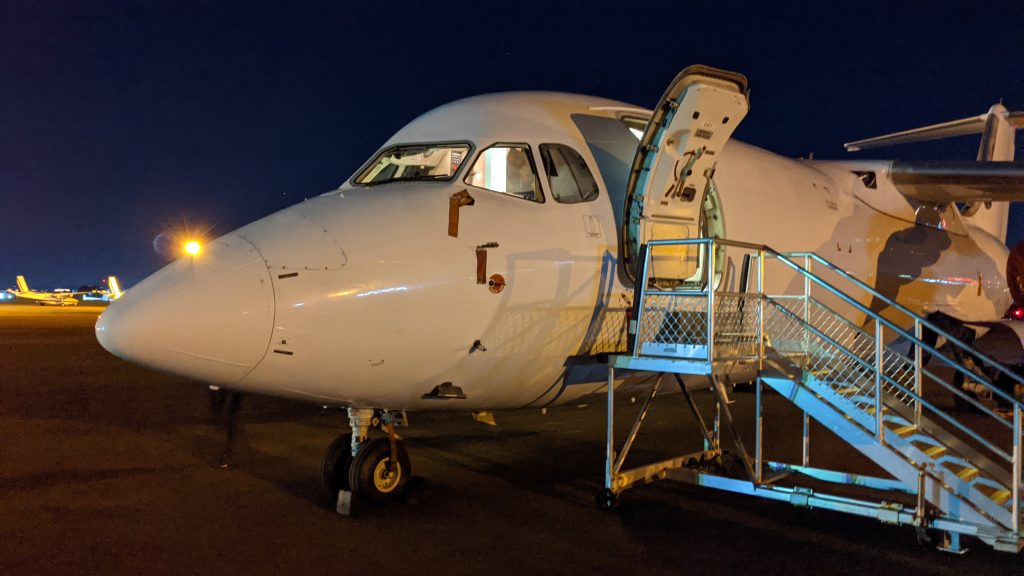 One more night in a hotel and then the morning's Virgin flight will see me home to Melbourne, and Geelong. It's been four weeks since we left on the Cathay Flight to Hong Kong and Frankfurt and commenced this adventure. If I had one complaint (and the Paul's know that when we were idle, we had many – sorry about that) it would be for a little less time sitting on our hands in Cologne, and a little more time spent in the actual journey itself. But in the end the mission was to bring the aircraft to Australia – and here it is.
Stay Safe, Stay COVID Free – see you later.
---
If you find my content useful and are in a position to do so – I would appreciate a contribution to my PayPal account (ken.pascoe@gmail.com) – If you use the Friends and Family feature in PayPal it reduces the charges to the transfer. Please note that when sending money in this way you are removing any form of purchase protection, which is not relevant to a contribution of this type anyway.
Regards, Ken Pascoe