Howdy All
This spreadsheet is for the benefit of the Wide Body Crew (A330, B777) under the Virgin Australia Wide Body EBA who will be affected by tomorrow announcement. I believe it's pretty accurate, but as always – all care, no responsibility. Between the difference in LSL between the States and the application of Tax to a Redundancy Payment – it's a hot mess. I've tried to include any and all references that justify how I did the calculation and have included as much detail as I could so you can see how the calculation is done. As always – feel free to contact me with any questions.
I've managed to build this without VBA so it will run on the Company iPad – for as long as you have one.
Update : 06Aug20 – Small bug in the State Based LSL calculator around 20 years. Thanks PC.
Initial Release : 04Aug20
Best of luck to us all. It's been an incredible ride.
Regards Ken.
---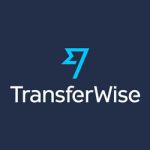 You may have noticed that I've included a TransferWise link on my web site. With my recent redundancy, I am attempting to generate a small, income from my past efforts on Infinidim. I have included a link to create an Account on TransferWise but in the end TransferWise is just a Bank and you can send me money using any normal transactional service that you can send to any bank – via PayPal, bPay or whatever you use, for anyone who may wish to offset some of the time and cost associated with maintaining my content. Many of you have expressed thanks and a willingness to contribute to my efforts towards content, and development and maintenance of the EBA Overtime/Allowance and ATO Allowance Tax calculator. I won't be charging for anything I do or offer to others; but if you feel like throwing a few $$$ towards my efforts – that would be lovely, thanks.
If you wish to send me a monetary contribution and don't wish to use TransferWise, please get in contact with me through LinkedIn or my gMail address (ken.pascoe (AT) gmail.com) for transfer details.