It would seem that Graf Helmuth von Moltke was correct …
"No plan of operations reaches with any certainty beyond the first encounter with the enemy's main force."
In this case, our main enemy is of course … COVID.
Our flight to Germany was uneventful in the main, with Victor Pody capturing some magnificent images of our departure from Melbourne.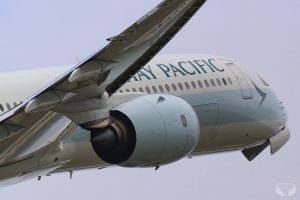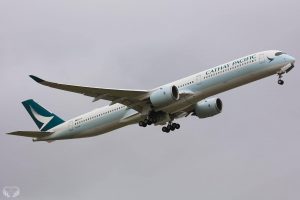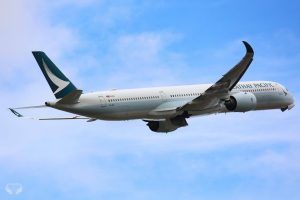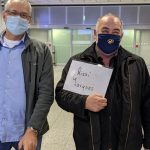 On arrival at Frankfurt airport we were primed to be met by a driver with our names on a board – my first time ever! Of course it didn't quite work out that way. Not to worry. It was a 2 hour drive to the Hotel in Cologne, which is near the city center.
Within walking distance is the Köln Hauptbahnhof (Cologne Central train station) and right next to that the magnificent Kölner Dom (Cologne Cathedral). As ever playing the tourist I couldn't help taking photos. There are still times when I miss my SLR …
Finally Hohenzollernbrücke (Hohenzollern Bridge) completes the tourist experience within 5 minutes walk of the hotel … although seeing the EASA building also gave me a nudge, for a different reason … We've eaten schnitzel and very long sausage, there's been beer (of course), coffee and chocolate.
Remember you may have to right-click (click and hold) and open in a new tab to see these photos in all their glory …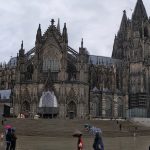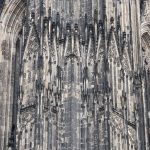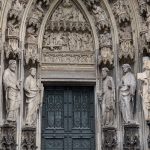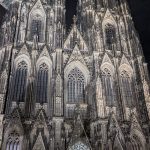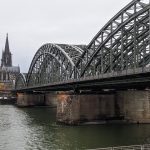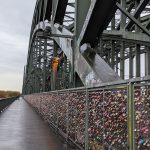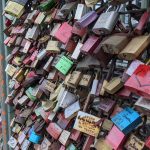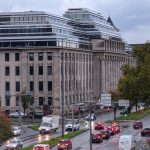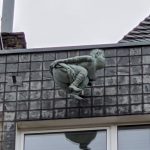 Now … Onto The Aircraft.
---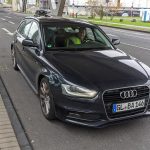 Being picked up at Clogone CGN airport in an Audi with the registration "BAE146" gives you an idea as to the pedigree of the maintenance organisation we are dealing with. On arrival at the facility the first thing noticed (after the aircraft) was the incredible wooden beams in the ceiling of the enormous hanger. The craftmanship of this construction hopefully speaks well of the craftsmanship taking place in aircraft maintenance beneath them.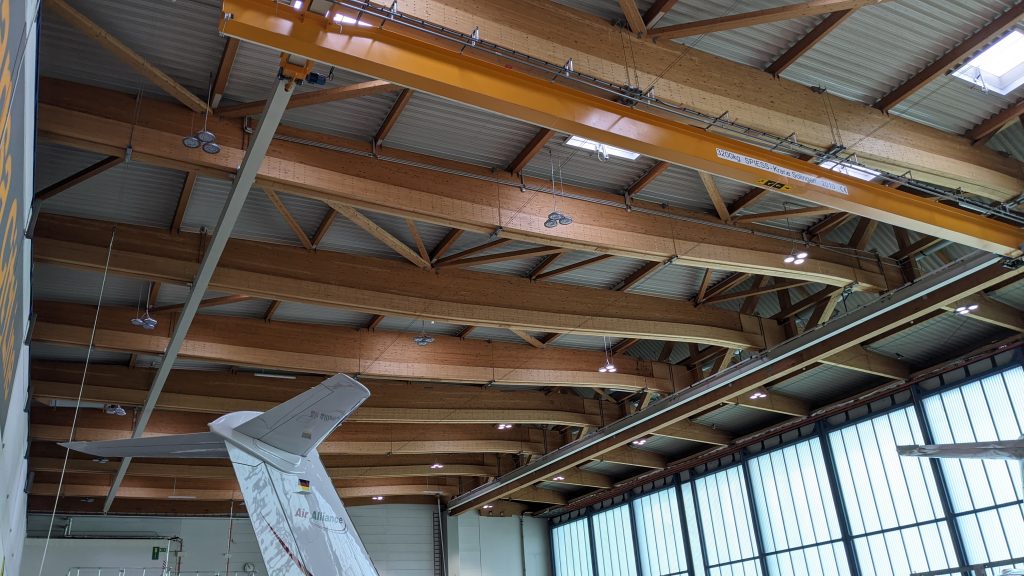 But once again moving onto the aircraft …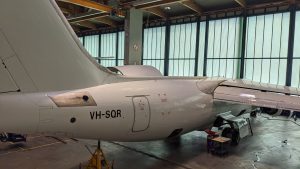 Our new BAe146-300 Freighter has been sitting outside at Cologne airport for nearly three years. Since then (over the past several weeks) it's had an extensive "C-Check-Plus" which has included taking the engines off, as well as the Flaps and rigging Flight Controls.
Work like this requires two separate qualified engineers to sign off on the work complete / work checked paperwork to avoid mistakes that might be taken into the air with consequences. Before such an aircraft heads off into service, it is flight checked – and we will do this before we head off on our grand adventure. For the moment there are still some small show stoppers holding us back from flying the aircraft (or at least contemplating the ferry back to Australia) such as HF radio for long range communcations, power for our iPads, and an esky to keep things cold on the trip.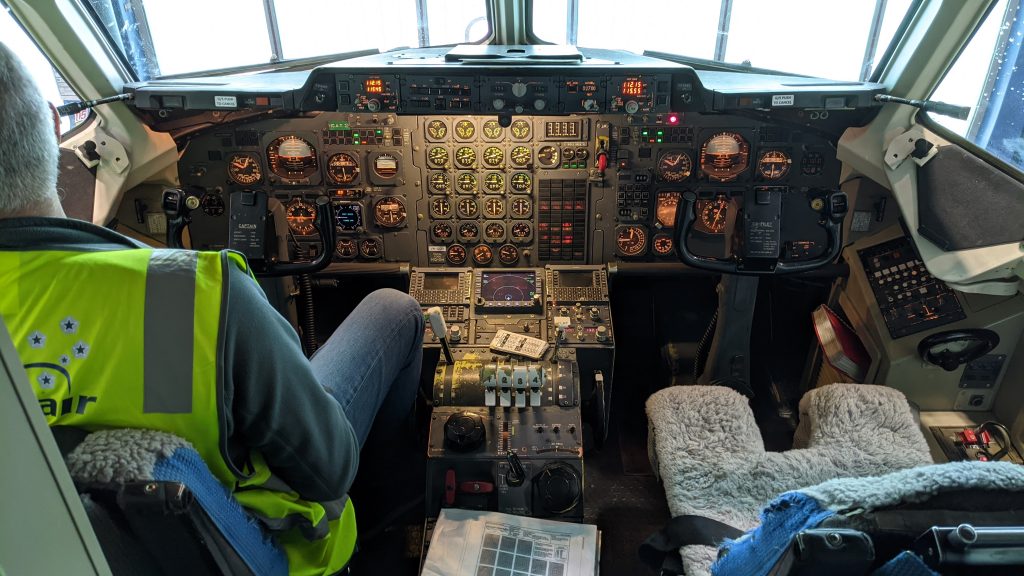 Our first view of the flight deck revealed more clockwork dials that I've seen for a while. The BAe146 simulator I completed my type rating had EFIS Electronic Flight Instrumentation System (well, sort of). No such luck here.
Just sitting in the flight deck and walking around the Cabin and outside of the aircraft stirred us into a variety of courses of action and activities to be taken in preparation for the ferry. We have some shopping to do and several actions to chase up with the Ferry Planner (Hey PaulC!) and FlightWorx.
Speaking of the Ferry … After reviewing the route it's been decided to take our foot off the throttle a little and add a couple of additional stops. The first day will see us in Turkey, night stopping before we continue to the Middle East on day two. Day three will take us from Muscat to Mumbai and then onto Colombo for another night stop. The next day will see a stop in Indonesia for another hotel in a foreign land. Our second last day will be a quick morning flight down to Darwin to clear customs/immigration/etc, before the last day from Darwin to Alice and onto Bansktown Sydney.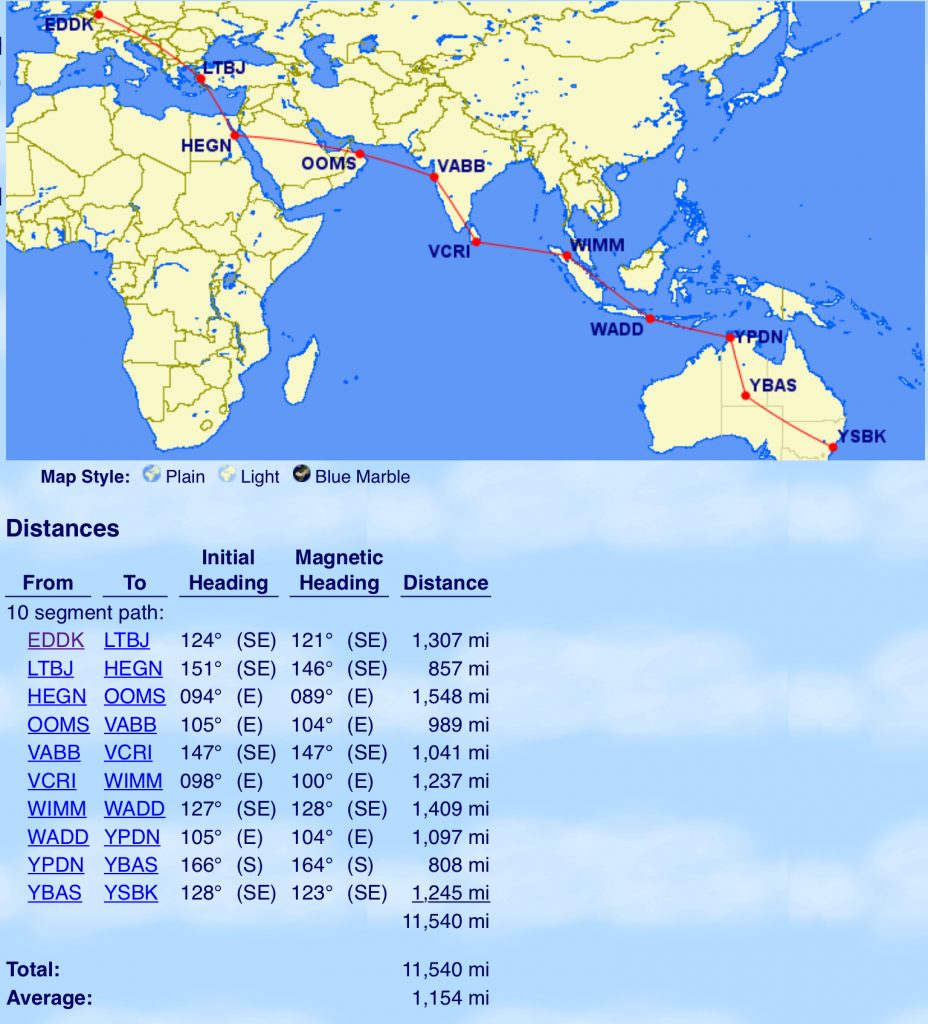 As to when this will commence – we hope to test fly the aircraft Friday, and set off Monday. The determining factor in the departure turns out to be the requirement for all of us to complete a (negative!) COVID test before we depart that must be within a 72 hour validity period required to night stop in Sri Lanka. So we will do that Monday morning before we depart – using the new 15 minute turn around time on specialised COVID tests.
Stay tuned for the Test Flight.
---
The following photo was taken at Cologne by one of the Engineers who has taken some spectacular aircraft photos at German Airports – Mr. Heiko Tabel. I'm hoping to get my hands on a few more …
---
If you find my content useful and are in a position to do so – I would appreciate a contribution to my PayPal account (ken.pascoe@gmail.com) – If you use the Friends and Family feature in PayPal it reduces the charges to the transfer. Please note that when sending money in this way you are removing any form of purchase protection, which is not relevant to a contribution of this type anyway.
Regards, Ken Pascoe