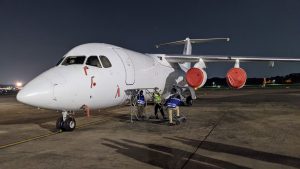 Day Four (I think – the morning alarms are all running together at this point …) and we've made it as far as Jakarta (Halim). I've never been to this little airport but it was often the Alternate when I operated in and out of WIII Jakarta (the main airport) with Emirates all those years ago.
A couple of unique experiences today …
Ronnie and Jacques are old hands at BAe146 freighters, whereas being a complete newbie – I am ripe for the odd jape. So when they were discussing whether to pee in the bowl or pee in the sink in the freighter toilet – I took that with the grain of salt it clearly deserved. And yet …
Being a freighter, there is no galley of any sort, just storage space. Hence we have no ability to heat anything up – which makes the curries and other meals placed on board in Dhaka and other ports more amusing to contemplate than they otherwise might have been.
Four days of finger sandwiches, the odd piece of fruit – and enough chocolate, chips and toilet paper to last us past 14 days of quarantine in Darwin and onto the rest of our lives. By the time we arrive we will have enough toilet paper to save Australia in the next pandemic, trust me, it's ok people no need to rush Aldi next time the news turns sour.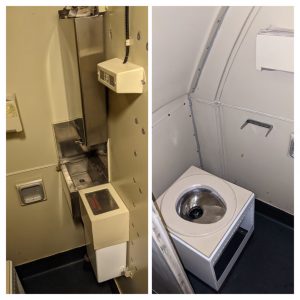 Also being a freighter – it does not have the first class toilet I'm used to seeing when I turn right out of the flight deck. It's a pretty dingy really, but basically a serviceable affair. Or at least, it would be if it could be serviced. It can't during our ferry, so anything we "deposit" remains under the toilet area, in the heat and all, no doubt with increasing olfactory implications, until the aircraft reaches Sydney. Hence we have committed to life of restraint while on the aircraft (ground or airborne).
As for the bowel vs sink issue – it turns out that while the toilet bowl retains our contributions for posterity – any liquids placed into the little sink swirls down the little drain and is then immediately sucked overboard, into the atmosphere airborne, or onto the tarmac on ground. Hopefully that adds the necessary context to the aforementioned discussion – and more information about BAe146 Cargo Aircraft toilets than anyone ever wanted to know.
Today's flight departed Dhaka's smog and climbed out over water sogged Bangladesh. Green, Green, Green with hundreds of little villages and larger enclaves against the brown muddy rivers.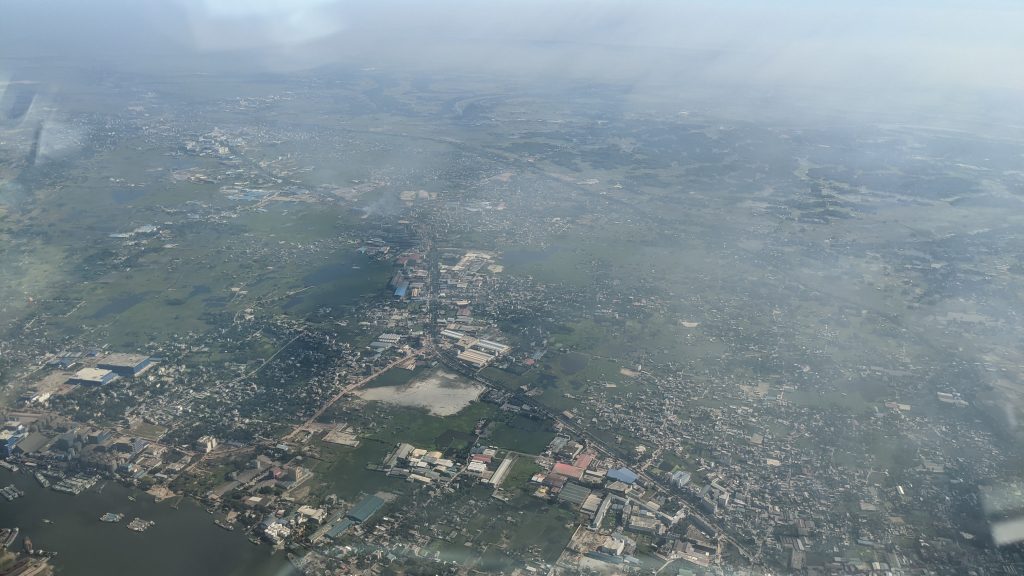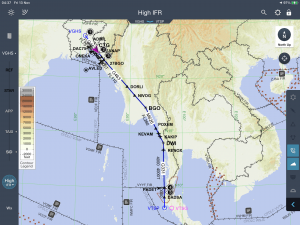 We were on our way southbound now, so the time zone changes reduce, which is a mercy to both us – and our monitors back home.
To that end I must now speak of our hitherto completely ignored Monitor Pauls. PaulH and PaulC have been keeping an eye on our operation, which because of the time zones and time zone changes combined with the longer days has meant being up until all hours of the night to monitor each of our departures, in one case three times in the day. This has meant often turning the lights out well into the wee hours and then having to be up in the morning to co-ordinate the next day's planning – or just to take on their normal lives. Gents – thanks for your support both material and mental on this journey.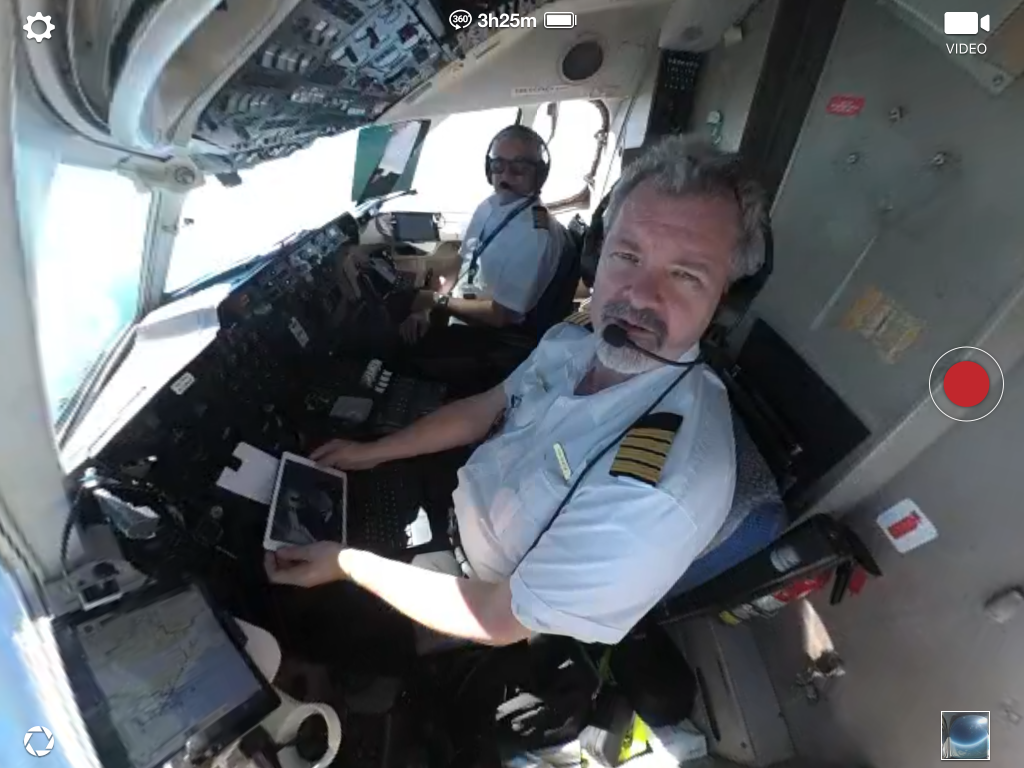 The arrival into Phuket was my first RNAV Approach in this aircraft. The Sim was EFIS (which is quite different) and included an FMS that quite literally no-one knew how to use. So it was interesting contrasting the level of automation and information support I am used to – as against what I now get from this aircraft that first flew in 1981 and (as much as Jacques would strenuously object) – doesn't seem to have come all that much further. Jacques tells me that the first aircraft had no Nav Computer at all but I'm chalking that tall tale up alongside the peeing in the sink controversy.
In any case my first RNAV was … ropey … but survivable. Among the many things I learned today was not to leave the autopilot in Pitch mode while extending the flaps. This combination of choices took me from 1200fpm down to 500fpm up during the maneouvre – completly upsetting my careful mental vertical profile management for the RNAV. Note to self …
Once again, parking in Phuket was a nose in affair with self manouvring taxi out strictly verboten – and we were to use our towbar again. At this point I'm getting good at the use of our own tow bar – particularly as it's poor Ronnie who has to supervise and assist in getting the bloody thing out, and then back into the cargo hold again once the push is complete.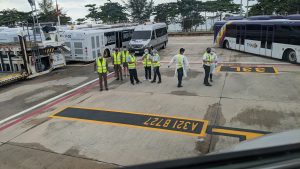 The good news was that as we pulled up into Phuket, the entire staff of the airport came out to greet us. All previous attempts at dealing with COVID now seem fruitless, as all staff were in full protection, and several were in full PPE. It took forever for them to find stairs that are both tall enough and not too tall for our BAe146 (pretty common experience so far) – so Ronnie decided to pop out through the Avionics bay and head across to the refueller. This took the groundstaff completely by surprise and they pursued him vigourously across the tarmac in order to take his temperature and check him for COVID and subject him to other paperwork related COVID activities. Pretty funny to watch, actually. Only to be beaten by the amount of paperwork required by the Thai's that needed to be completed by the Captain during our tech stop. While I'm sitting in the left, clearly Jacques is the actual Captain of this operation – hence the photo of him working through all the paperwork below.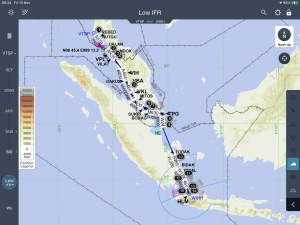 Departure from Phuket was once again becoming uneventful and we climbed out through Thai airspace, and cruise down the Straits of Malacca. While we were pretty lucky really, there was some off route activity as we avoided the worst of the seasonal thunderstorms and tracked down towards Jakarta. We got to see some spectactular CBs, I turned the engine anti-ice and continuous ignition on and off several times (until Jacques advised me that the way to do it was turn it on and leave it alone …) which necessitates power changes with the Thrust Computer (using the "C" word very loosely here) and the usual disruption to normal flight practices – as well as remembering to fly around the radar returns.
Finally … onto Jakarta's Halim airport.
The ILS arrival at night into Jakarta was pleasant and relatively low workload, onto Halim's bumpy runway (as warned by ProfessorP!) and a park.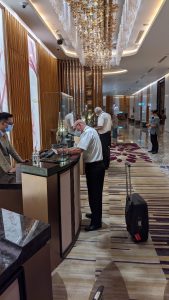 After the somewhat less than salubrious experience at the Bangladesh Airport Motor Inn Best Western Plus Maple Leaf Hotel – the Westin Jakarta is palatial. Best of all we have a solid 12 hours here and managed to make it to the restaurant in time for a decent meal with magnificent views from the 52 floor of this amazing hotel.
We have now completely revised out opinion about the likelihood of the aircraft going tech in Phuket and are now firmly of the opinion that it may not leave Jakarta for several days.
Tomorrow is off to Lombok for another Indonesian refuelling stop – and then Darwin. It's still not absolutely clear what happens at that point, but time will tell.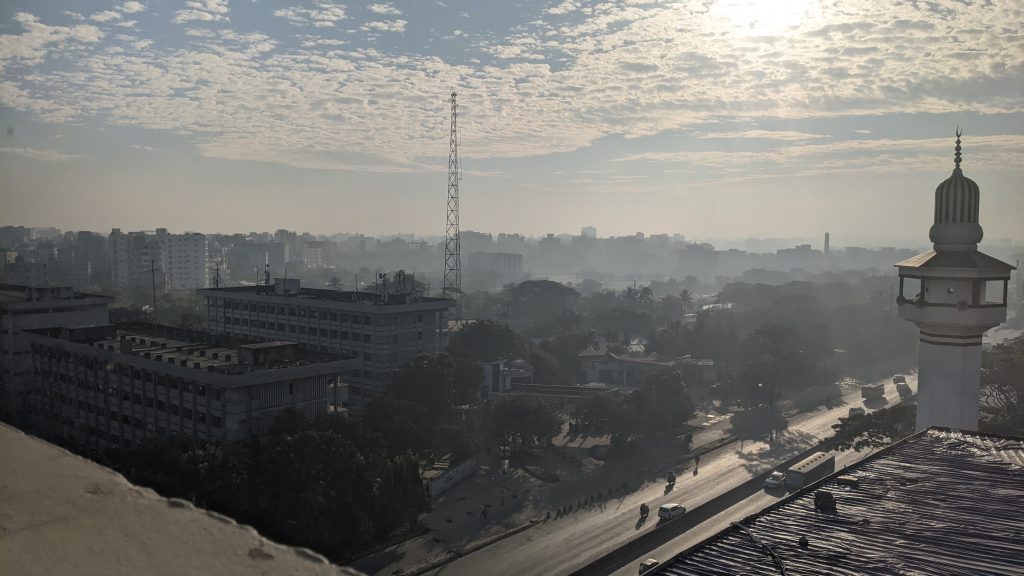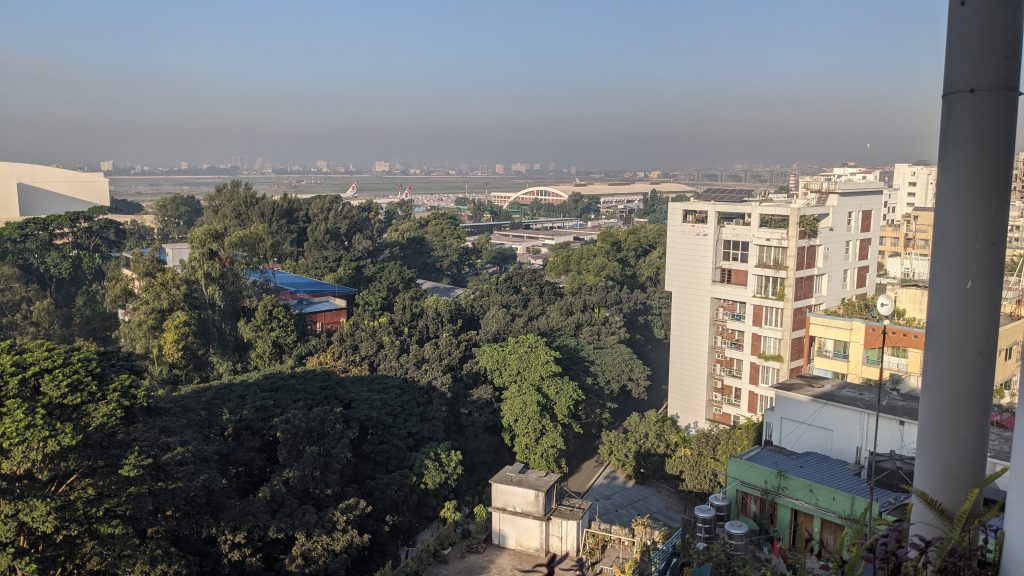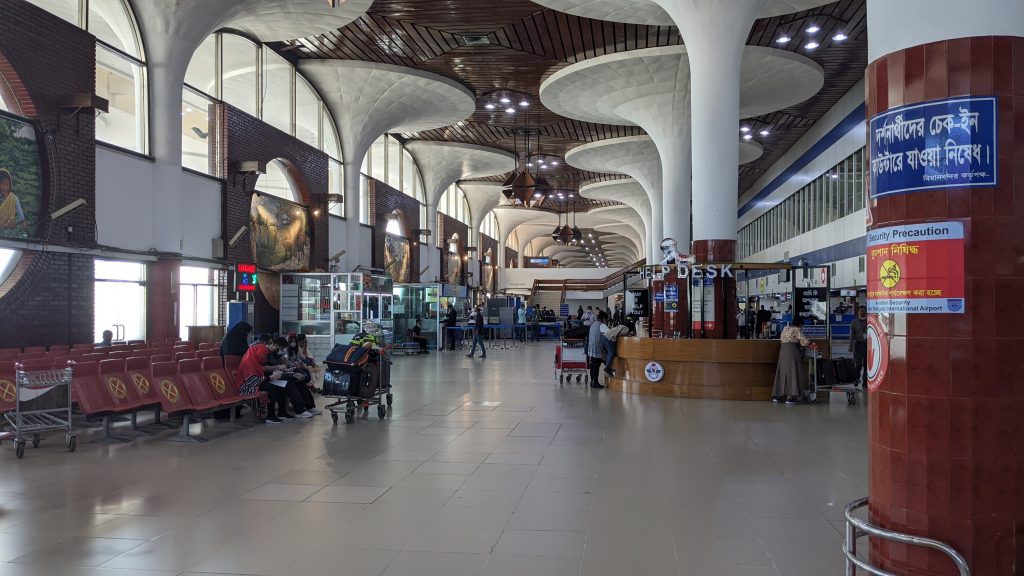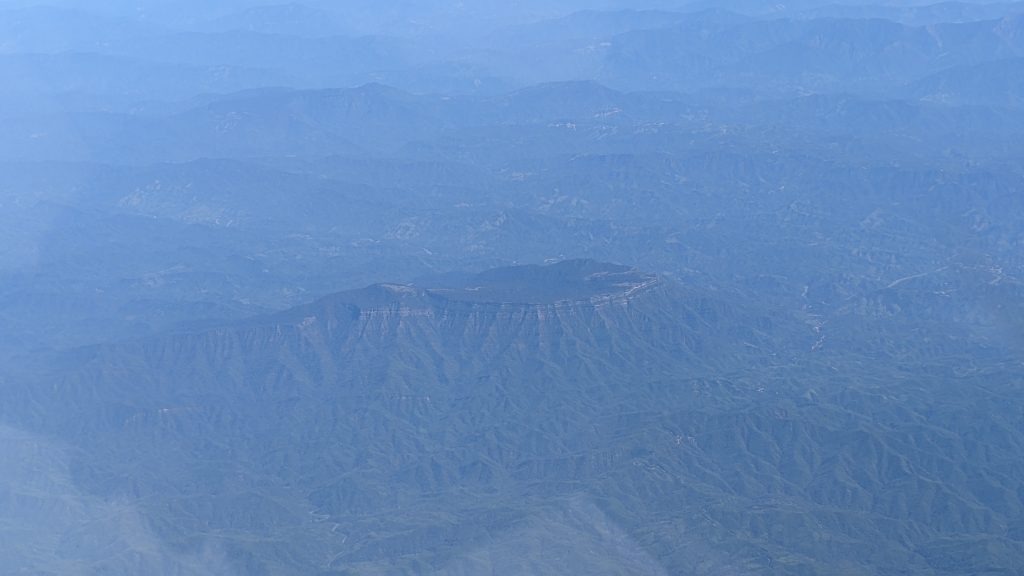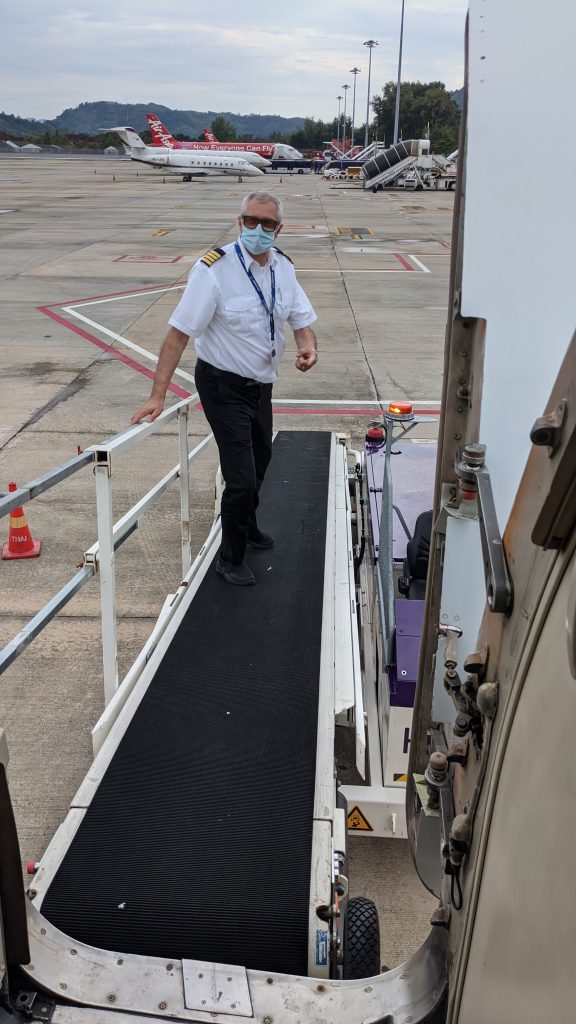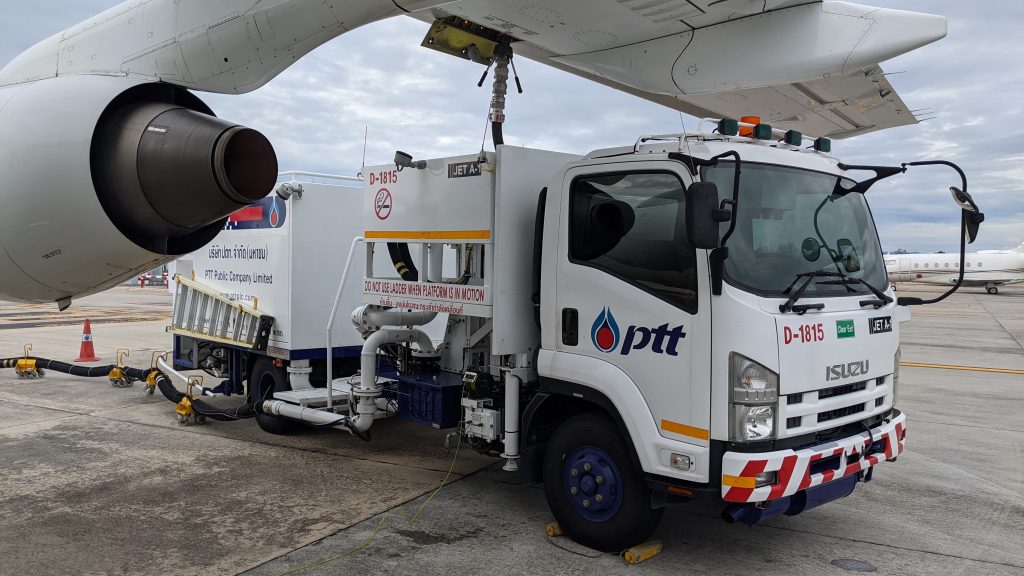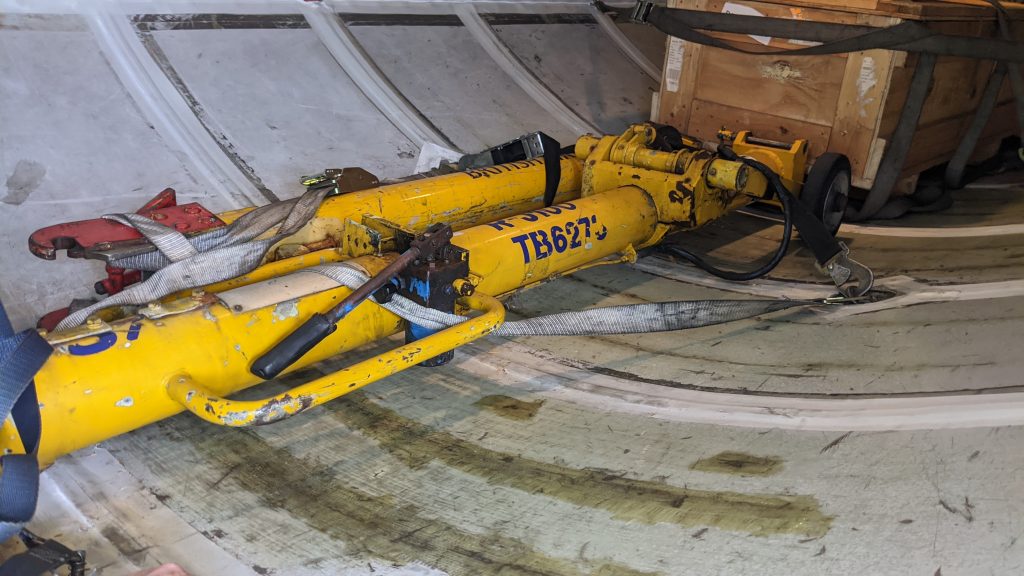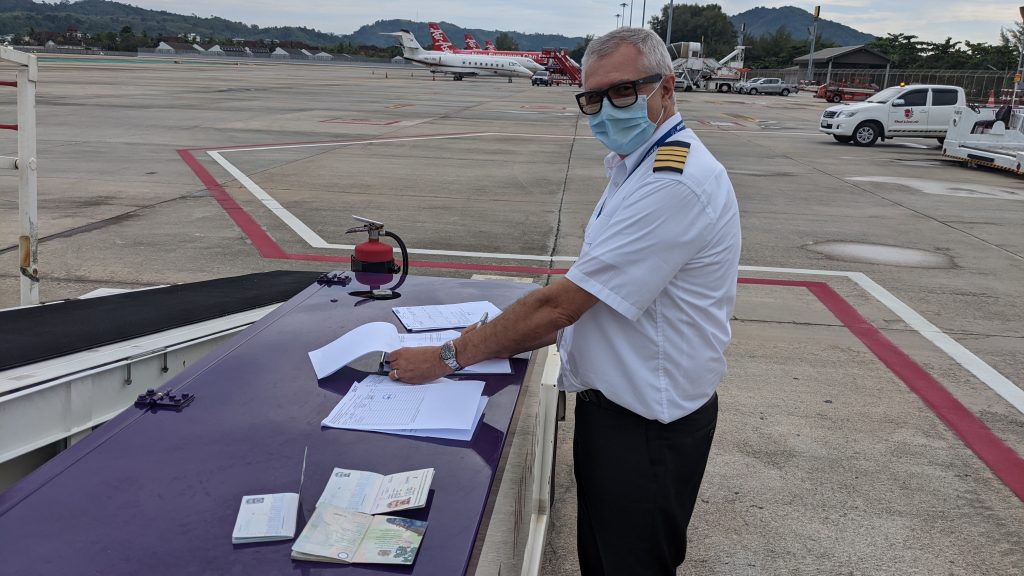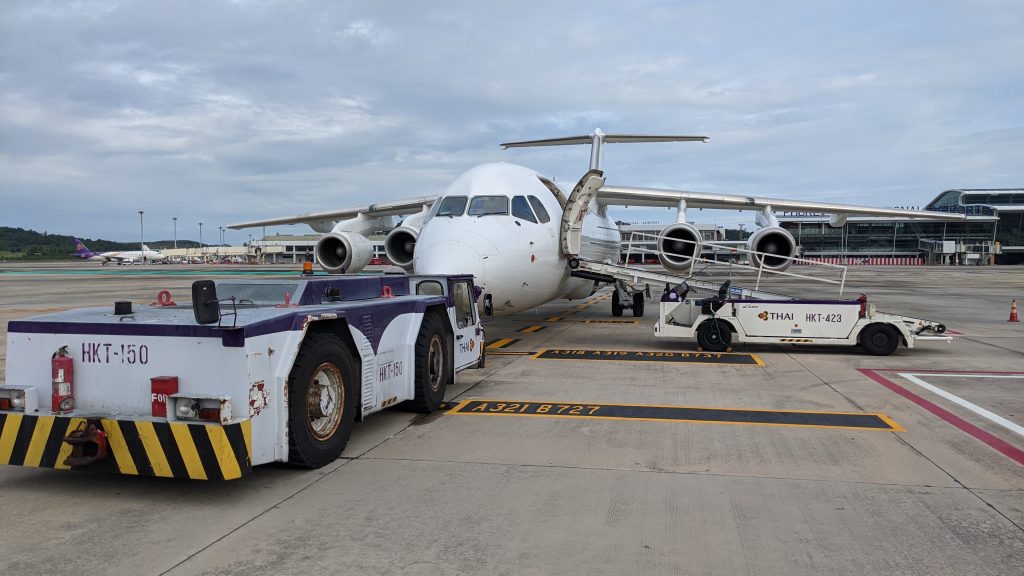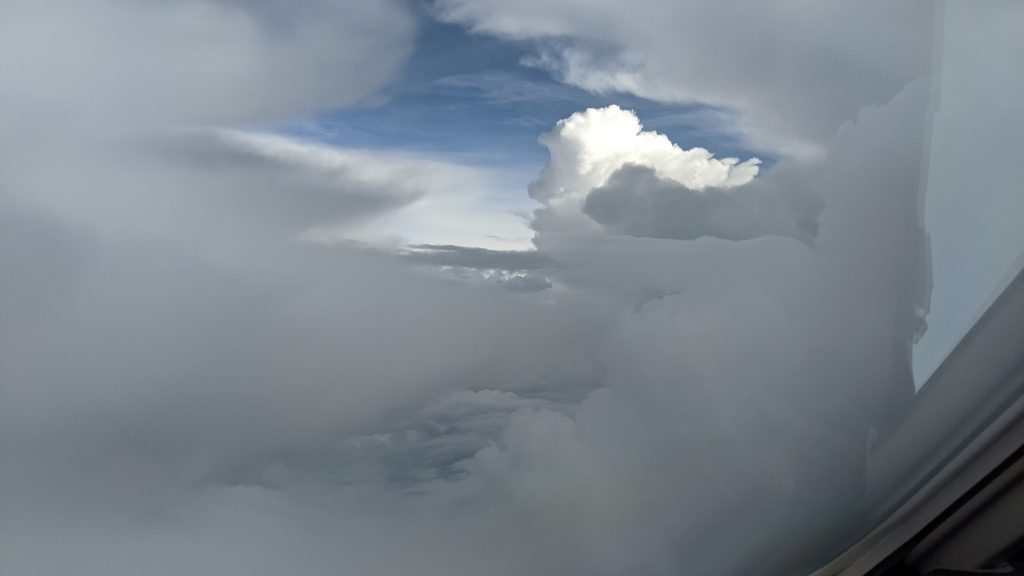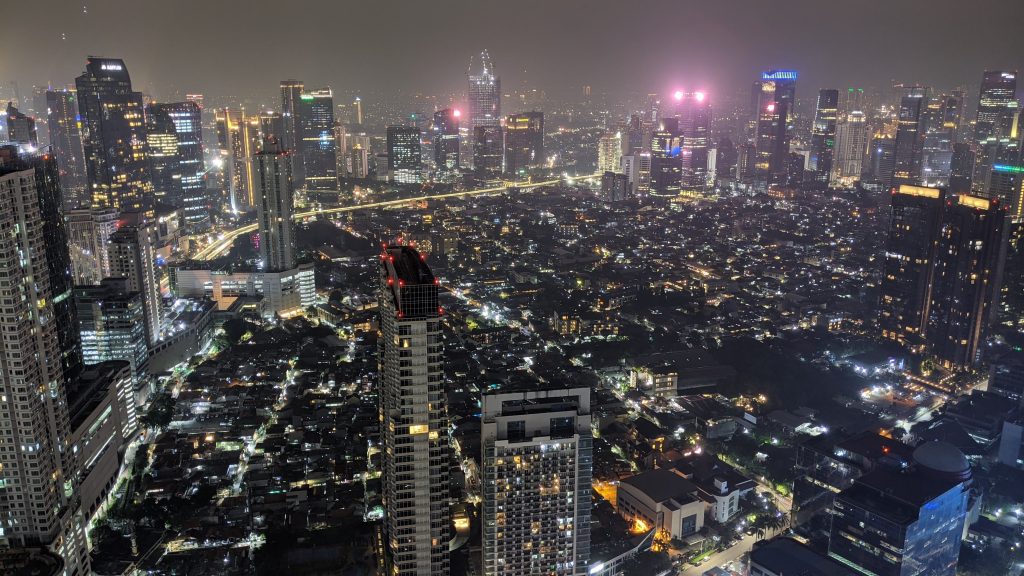 ---
If you find my content useful and are in a position to do so – I would appreciate a contribution to my PayPal account (ken.pascoe@gmail.com) – If you use the Friends and Family feature in PayPal it reduces the charges to the transfer. Please note that when sending money in this way you are removing any form of purchase protection, which is not relevant to a contribution of this type anyway.
Regards, Ken Pascoe