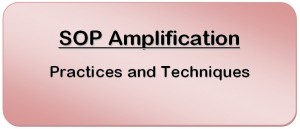 One of my first tasks when I arrived at V Australia in early June 2008 was to watch simulator transition training being conducted at our new simulator in Silverwater, Sydney.
The students were straight off the street pilots who had come from regional airlines – in most cases it was their first jet, their first "real" airline, and in some cases, their first multi-crew flight deck.
The instructors were Americans owned by Alteon – A Boeing training subsidiary – most of whom were very experienced ex-aviators from the halcyon days of US Aviation, but they were slowly being replaced by external recruits – most of the experienced ex-aviators from Australian airlines – who were seeing the 777 for the first time.
One of the aspects of the training that struck me most was the stark difference coming from an airline with a long standing embodiment of standard knowledge, standard practices and training standards – to a completely new organisation. I generated literally pages of notes from each of those sessions, the vast majority of those observations of shorfalls referred to items that I would have previously considered axiomatic, but I now came to realise simply weren't.
I realised right away that this missing reservoir was going to be a huge gap in our training, and set about creating that knowledge. One of my bugbears in the past had been the nebulous nature of this knowledge, passed as it was from instructor to student and from instructor to instructor – but never written down. I realised that this was my chance to correct that. The early incarnations of this were the Common Errors document, which morphed into the Procedures and Techniques document, and finally (after the objections of one of our trainers) it became the SOP Practices And Techniques document – that I'm still working on today.
In the early days, in order to communicate to crew the ongoing changes to this document during our training intensive startup phase – I wrote about each new paragraph/section on Virginetics, our Crew website. Often some very interesting discussions resulted – so I though I might now try blogging about the development of this document in the public domain.
Thus "P&T Updates" will now commence for a blog series, and we'll see where the discussion leads us …